Our good mates from Claremont Gents paid us a visit on Sunday the 26th of November on a wind-still, scorcher of a day.
Groot Drak won the toss and had no hesitation in electing to bat on the club's oldest, Western-most strip.
Some wily swing and seam bowling upfront from the Gents openers, Grant and Barry, caused all sorts of problems for the Groot Drak top order batters. Marko Combrink (9 from 4) fell early, followed shortly thereafter by Matt Hughes (7 from 11). It was looking to be a very low-scoring affair early on.
Fortunately Jaco Swarts and Ian Nel were able to hang around and see off the opening bowlers. The two put on a mammoth third wicket partnership of 133 runs and both batted superbly to steady the ship, each notching up half centuries at a good lick. With the daytime high reaching approximately 32 degrees, this was a seriously gutsy effort. Jaco played one late cut too many and eventually knicked off for a valiant 82 from 66 balls.
Ian started to score even more freely after the second drinks break, but unfortunately fell agonizingly short of what would have been a superb maiden hundred. His 91 from 81 had gone a long way to putting Groot Drak in a commanding position.
The middle-to-lower order failed to fire, with Morne Landman (12 from 16), Kudu Kotze (12 from 10), Craig McNaught (7 from 6), Jono Boulton (6* from 12) and Sean Petzer (2* from 4) never getting going. Nevertheless, the work had been done up front and Drak managed a formidable 254/7 from their 35 overs.
In just his second game for Groot Drak, Matt Hughes (0/19 from 5) opened the bowling with Joubert Kotze, who made a welcome return after a lengthy absence. Matt bowled with fire and should have picked up an early wicket as an outside edge flew through the hands of first slip. Pushing up the hill, Joubert bowled with varied accuracy, but landed a couple of unplayable deliveries, earning him two wickets for his trouble at a miserly rate of 3.25 per over.
With the sun pelting down, the spinners were introduced early to mitigate the fatigue factor. Bruce Taylor was the most expensive of the Drak bowlers, but his uncanny wicket-taking ability proved its worth for the umpteenth season on the bounce. Had he held on to a sharp caught-and-bowled chance, Bruce would have completed a spectacular five-for, but it was not to be. He would have to be content with 4/36 from 6 overs including a legendary caught-and-bowled that saw him horizontal while completing the catch.
At the other end, Sean 'Sharapova' Petzer bowled a solid spell of leg-spin that included a beauty of a delivery to clean bowl the dangerous Jacques at number three. Sean's spell resulted in respectable figures of 2 for 25 from his 6 over allotment.
A hat-trick of crocodile catches snapped up by Morne Landman and a sharp run out from Matt Hughes had Claremont Gents reeling at 91 for 9 after 20 overs.
Because of the seemingly imminent end, the Groot Drak skipper opted against taking a second drinks break. This turned out to be a bad lapse in judgement. Garys, Reilly and Pentland-Smith, knuckled down and put on a grueling last wicket stand that lasted 15 overs and contributed 74 runs.
Bowling efforts from Kudu Kotze (0/18 from 4), Craig McNaught (0/6 from 3) and Marko Combrink (0/30 from 3) were fruitless. Jaco Swarts (1/13 from 3.4 overs) was the man who eventually took the final wicket, in the last over of the day, allowing the dehydrated players to, at last, quench their collective thirsts.
Even though the home team had managed a nearly 100 run victory, there were 22 happy faces on the field after the game. The bar and the pool got a good workout as the teams settled into a well-deserved fines meeting.
Thanks to Claremont Gents for what is always a memorable day with fantastic company.
Man of the match: Jaco Swarts and Ian Nel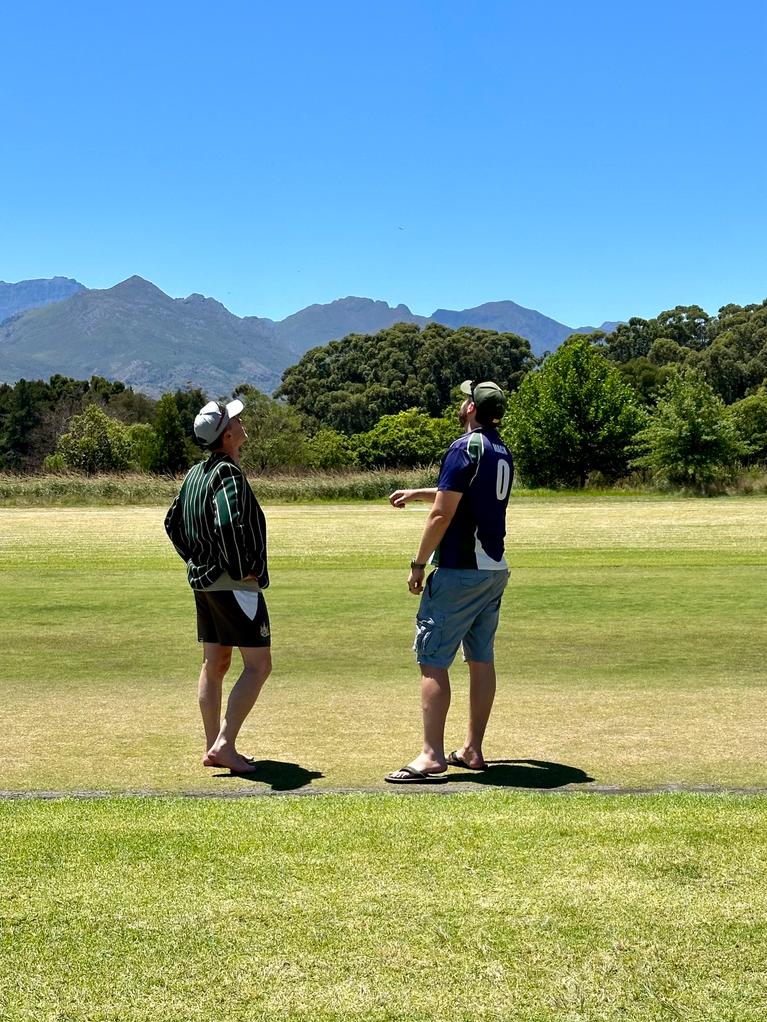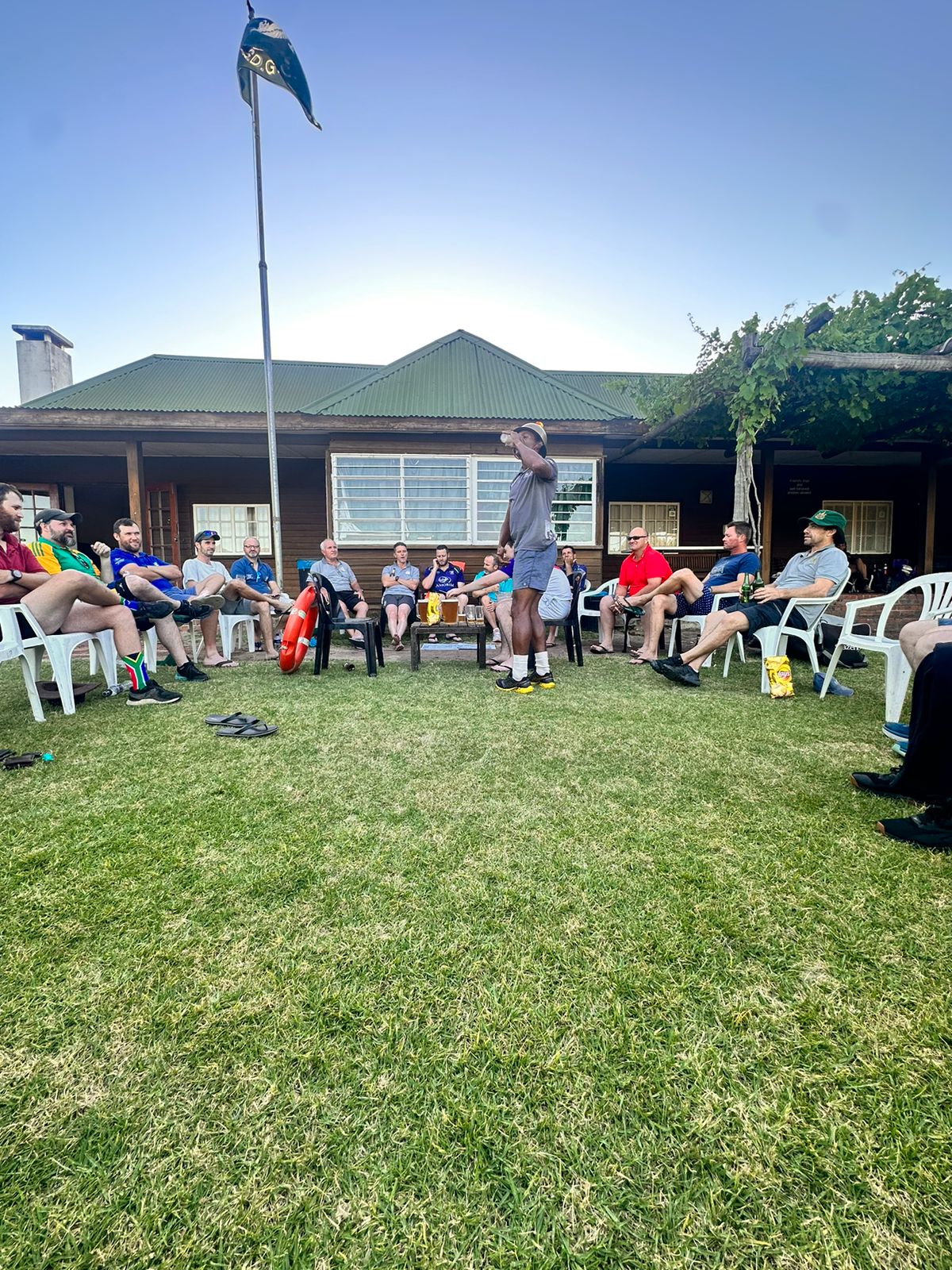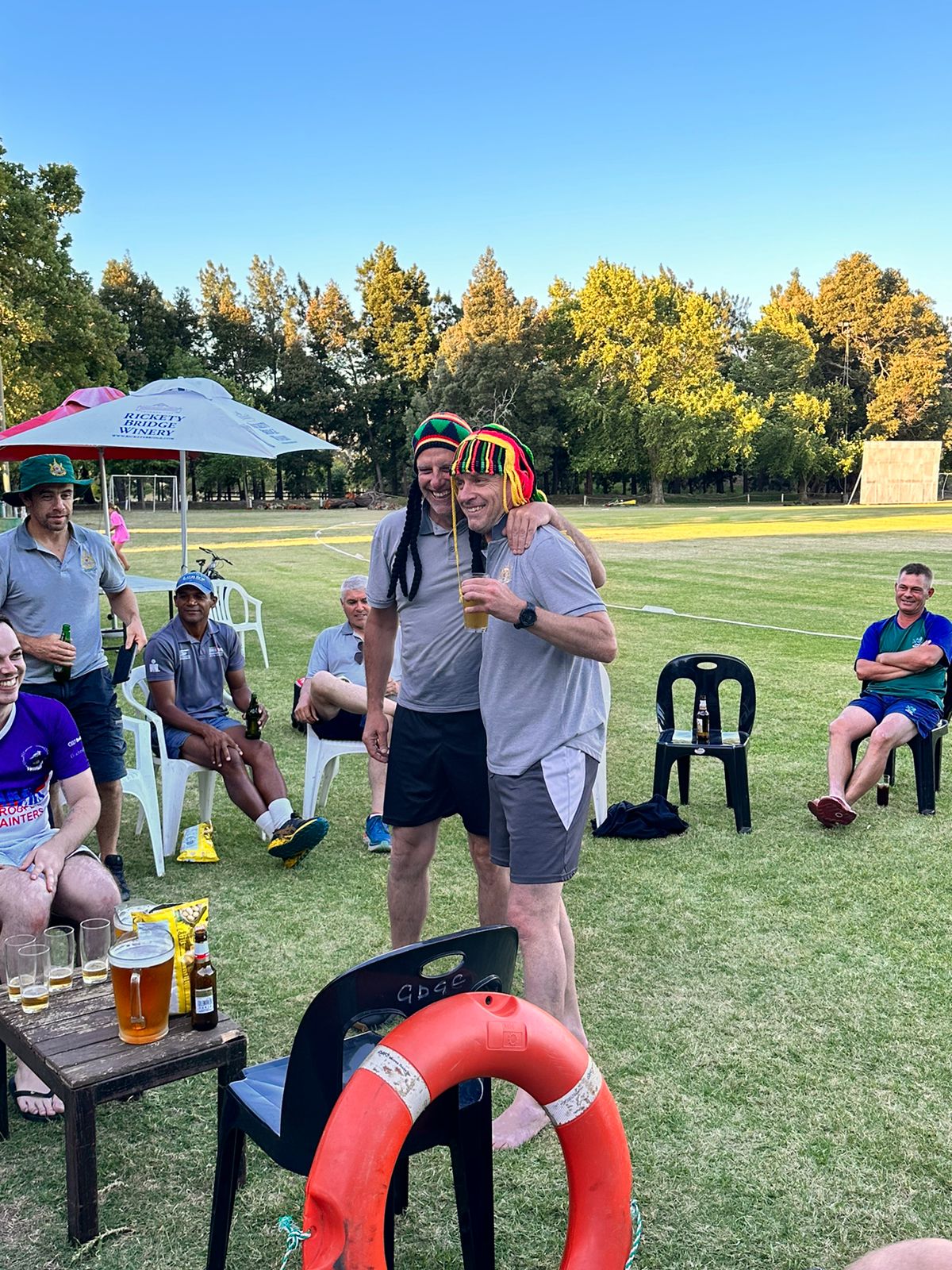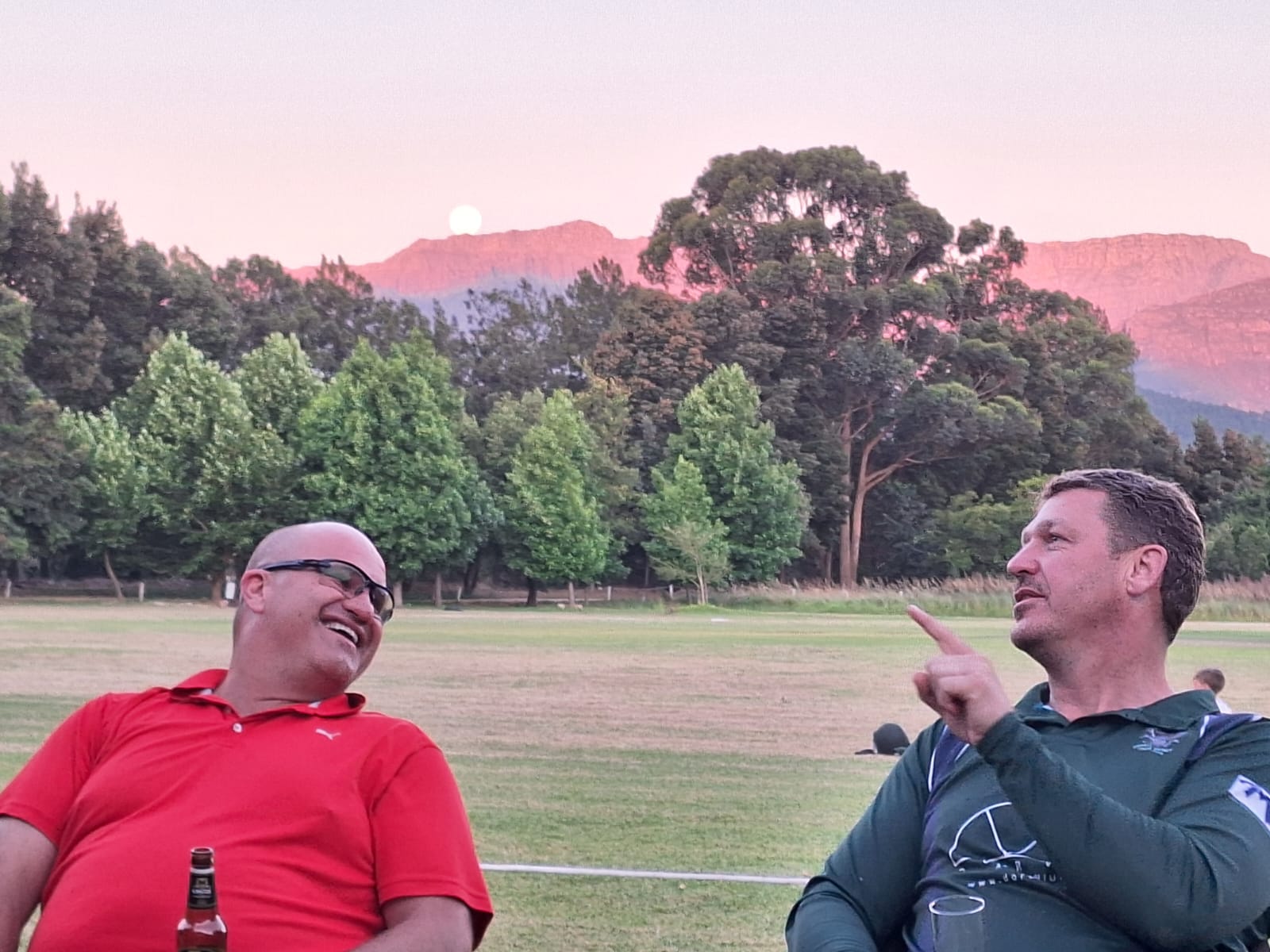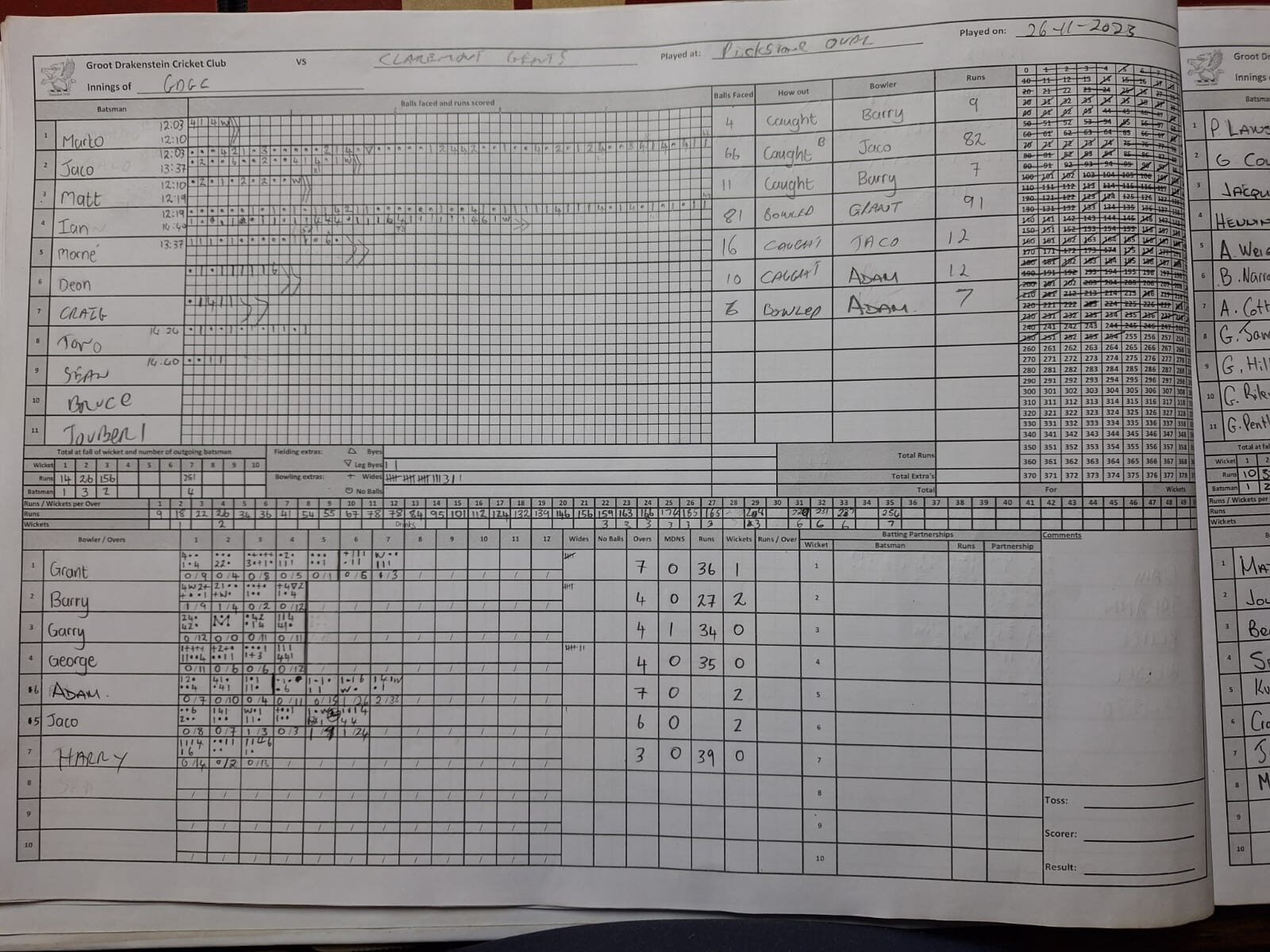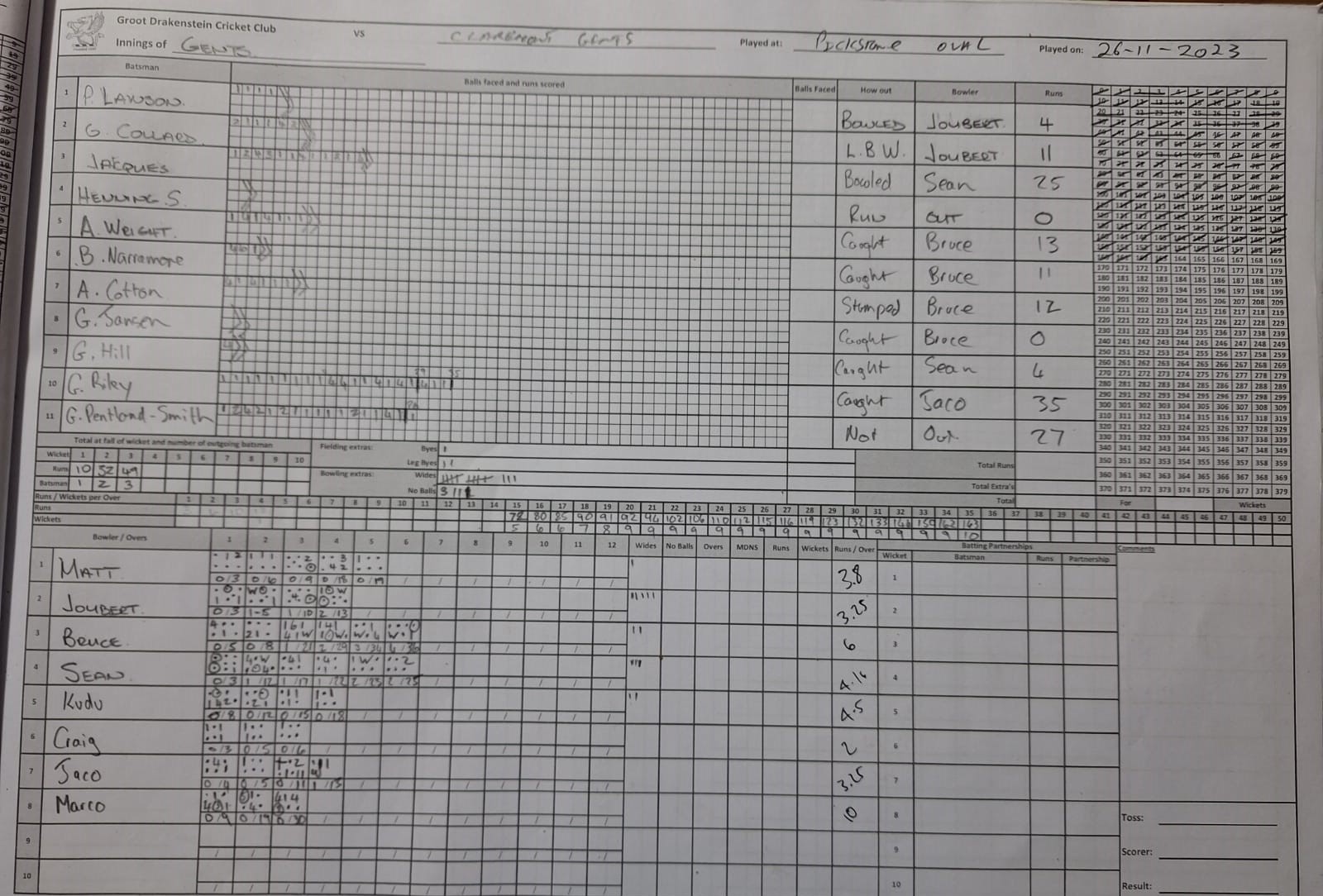 Match report by Craig McNaught