Last Saturday (9th Feb) saw Groot Drak meeting Citrusdal on what can only be described as an absolute scorcher! As tradition dictates, the coin was never tossed and the home club took to the field in around 36 degrees but not a breath of wind.
Opening whiz-kid, Corrie Brand, whose bowling is often too good for most batsmen, found the edge and the woodwork and finished his full 7 over spell on 3 wickets for just 31 runs. His twin, separated at birth, Jannes Mouton, toiled equally as hard going for 44 runs and unlucky not to get a wicket. Young Lawrence Kilian was given the ball and started a little shakily, but kept earning himself another over by constantly improving his line, length and purchase off the wicket. He finished on an impressive 4 wickets from 7 overs, going for just 39.
Getting Citrusdal all out for 170 was a relief and celebrated by the fielding side in the pool and relaxing in the shade. Our openers had to deal with some pretty swift bowling and the going became worryingly slow. Eventually, Gary Seaman started to look nicely set, having seen off the openers, so the decision was made to juggle the batting order and send in Danie van der Nest in an aggressive pinch-hitting roll. To say he grabbed at the opportunity with both hands would be an under statement! Faster than you could say " Vitalis may I have another beer, please " he got on top of the bowlers smashing them to all corners. Hitting 80 not out off 49 balls, accompanied by Gary's elegant 55 off 77, the total was quickly reached for the loss of just 3 wickets and a magnificent afternoon was spent with both teams and families in the pool. Fines was exceptional fun with Citrsudal boasting a huge list of rules and appropriate punishments for any discretion and the evening topped off with a braai over hot vine coals. Roll on the next fixture…!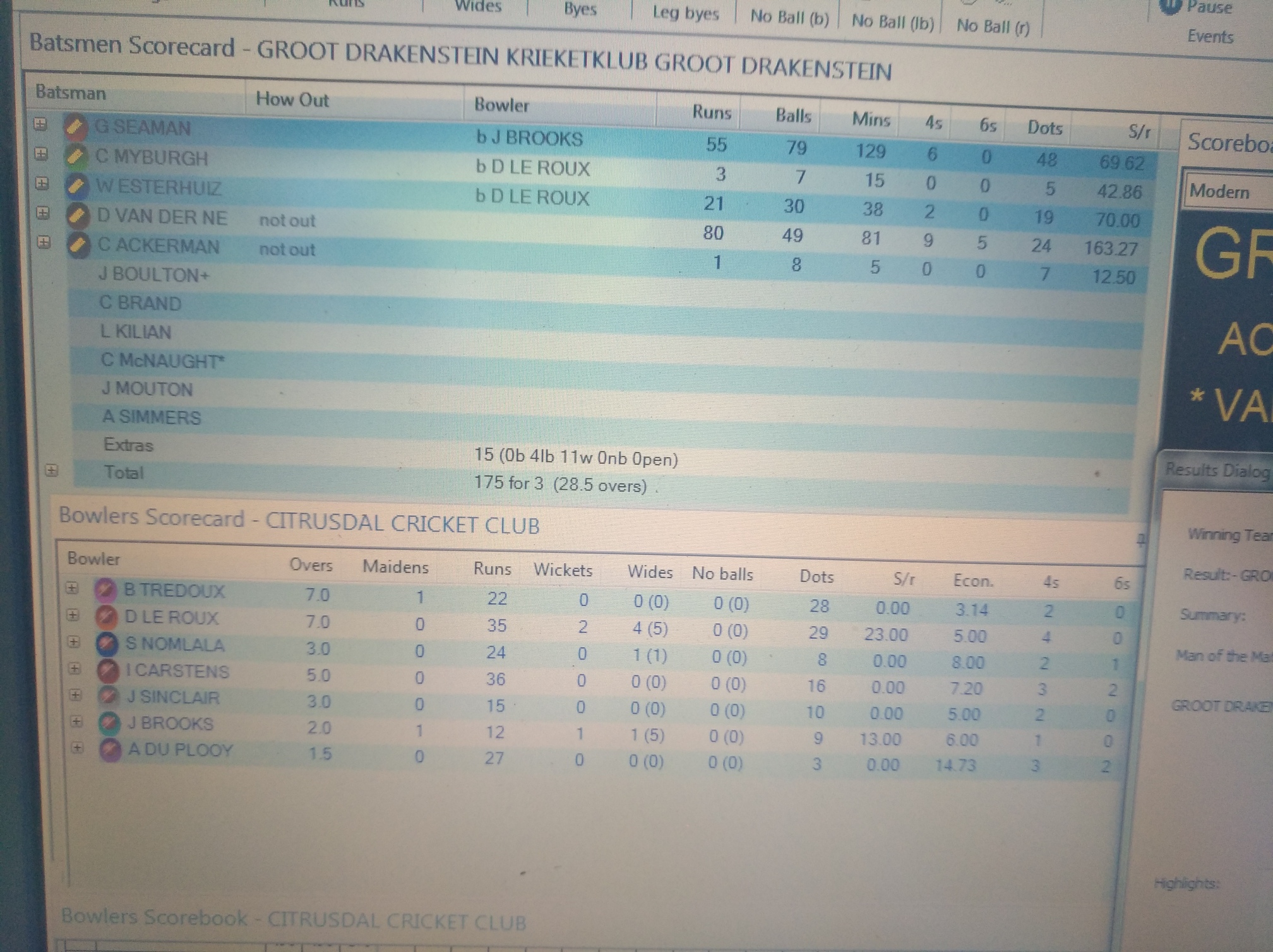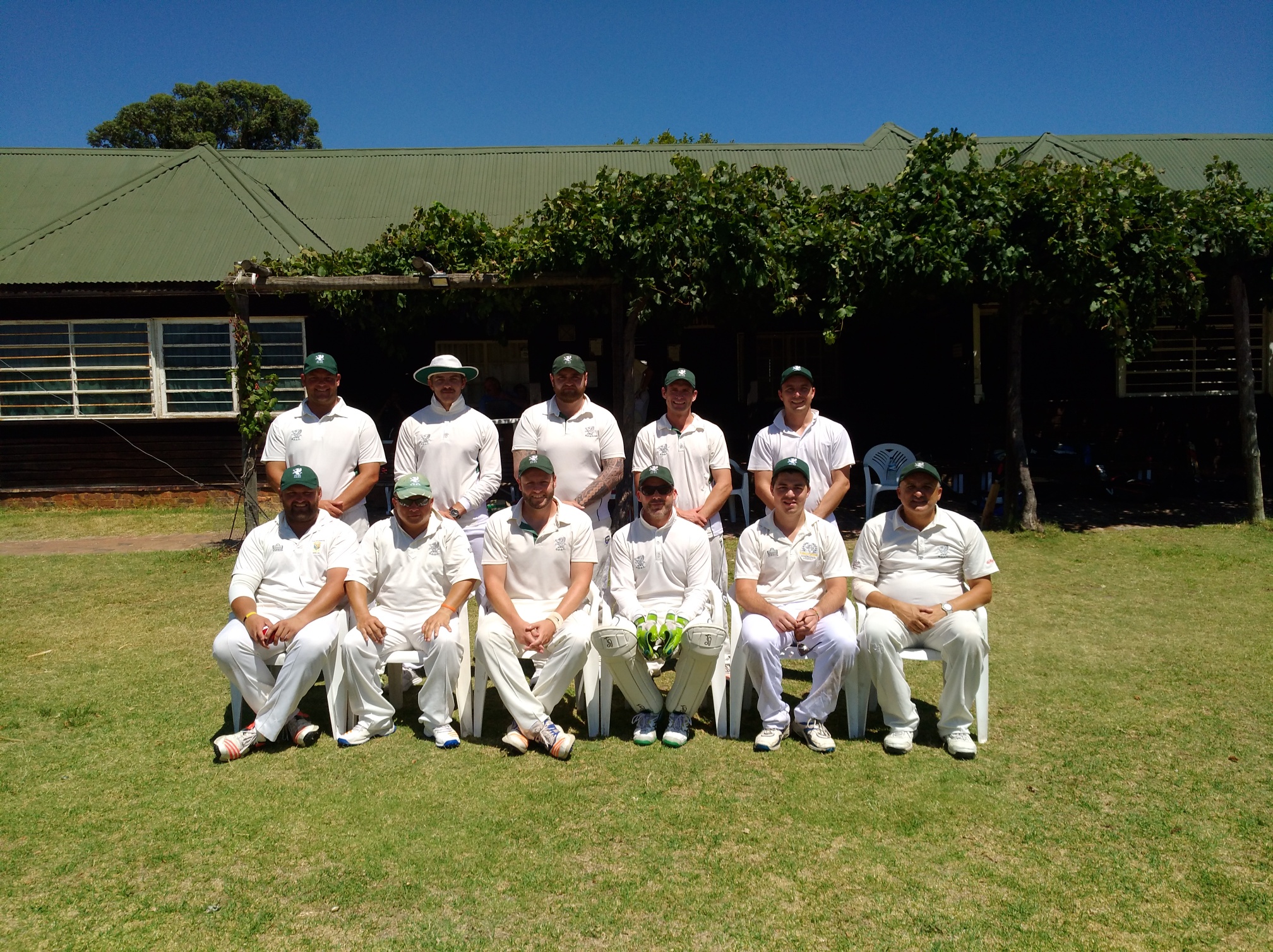 Match report from Jono Boulton