After a long and rainy winter, Saturday the 18th of September saw the beginning of Groot Drak's cricket season. The annual President's vs Chairman's fixture kicked off on a sublime Spring day in the Boland. Claude Chantler captained the President's side and won the toss. After much deliberation, the Chairman's team was asked to bat first – an opportunity that was gratefully received!
Tim Whitfield and Colin Myburgh did an incredible job of opening the batting and both looked like they had been playing in the IPL during the off season. Tim was dismissed for a run-a-ball 27, while Colin smashed a destructive 51 from 40 before retiring.
Darren Pilz decided to slow the run rate with a 13 ball duck alongside club debutant, Justin Vellacott, who put on a solid 21 from 26.
Having to deal with some excellent swing bowling from Hugo Brink (23/1 from 4), Alan Sherratt nudged 29 valuable runs from 42 before being castled.
A brief cameo from Kudu Kotze (9 from 9) saw Craig McNaught (28* from 22) join Stephan Krige at the crease to face the death bowling. Stephan paced his innings fantastically and finished up with 30 not out from 35 deliveries.
Had it not been for tidy bowling performances from Andri le Roux (19/0 from 4), Dylan Dowell-Ellis (7/0 from 3) and Brendan van Zyl (18/1 from 4), the Chairman's team would no doubt have amassed far more than their 223/5 after the allotted 35 overs.
A quick refreshment at the clubhouse and it was time to start the run chase.
Club debutant, Quintin van der Westhuizen, was tasked with facing the new ball with Christo la Grange (1 from 8). Christo fell early to a lovely in-swinger from Stephan Krige (9/2 from 4), who swiftly dislodged Brendan van Zyl (1 from 12) a few balls later.
Claude Chantler (0 from 5) was comically run out at the non-striker's end without troubling the scorer, putting all sorts of pressure on Quintin and the rest of the President's team.
Things didn't improve a great deal from here, with Clive Webb (0 from 5), Dylan Dowell-Ellis (2 from 7) and Morne Maritz (4 from 4) getting out cheaply. Quintin van der Westhuizen was clearly batting on a different pitch, going past his 50 with relative ease.
Colin Myburgh (10/1 from 3) and Alan Sherratt (14/2 from 3) were unplayable and had to be removed from the bowling attack to allow some relief for the batters.
Andri le Roux offered some much-needed support at number 8, scoring 10 runs before an unbelievable one-handed catch from Darren Pilz behind the stumps exposed the tail.
Quintin managed to farm the strike and before anyone could blink, had scored an epic hundred. His impressive innings saw the bowlers carted all over the field from an array of classic cricket shots.
Hugo Brink, Francois Marais and Bruce Taylor (who defected in an attempt to get some batting in) could only manage 3 runs between them as the Presidents slumped to 133 all out, leaving Quintin van der Westhuizen stranded on 112* from 90 deliveries.
Despite the one-sided result, everyone enjoyed a fun-filled day of well-spirited cricket and camaraderie, with a few cold beverages thrown in for good measure.
Welcome to all the new members, who we look forward to seeing more of at Groot Drak. Here's to what will no doubt be a wonderful 2021/2022 cricket season!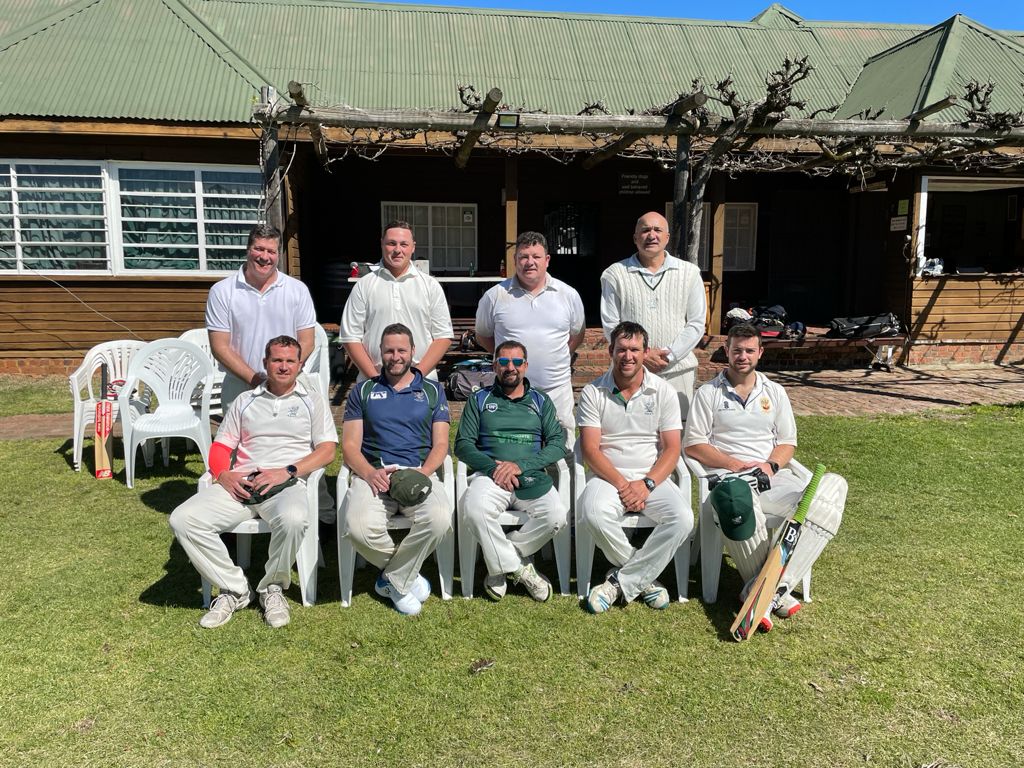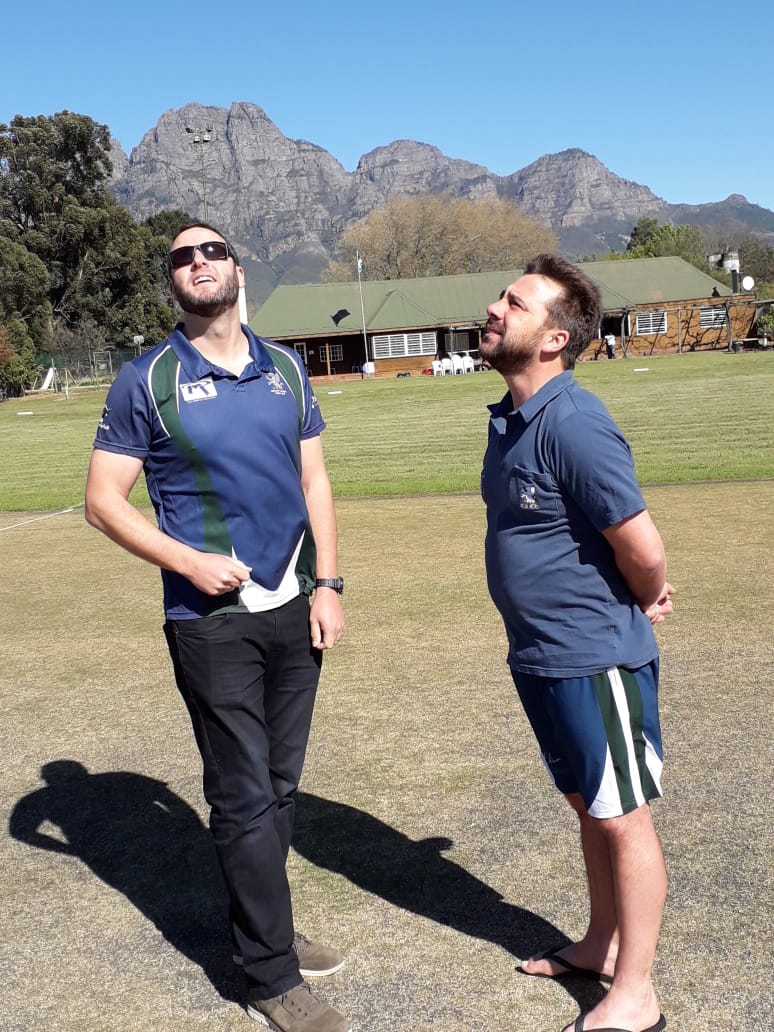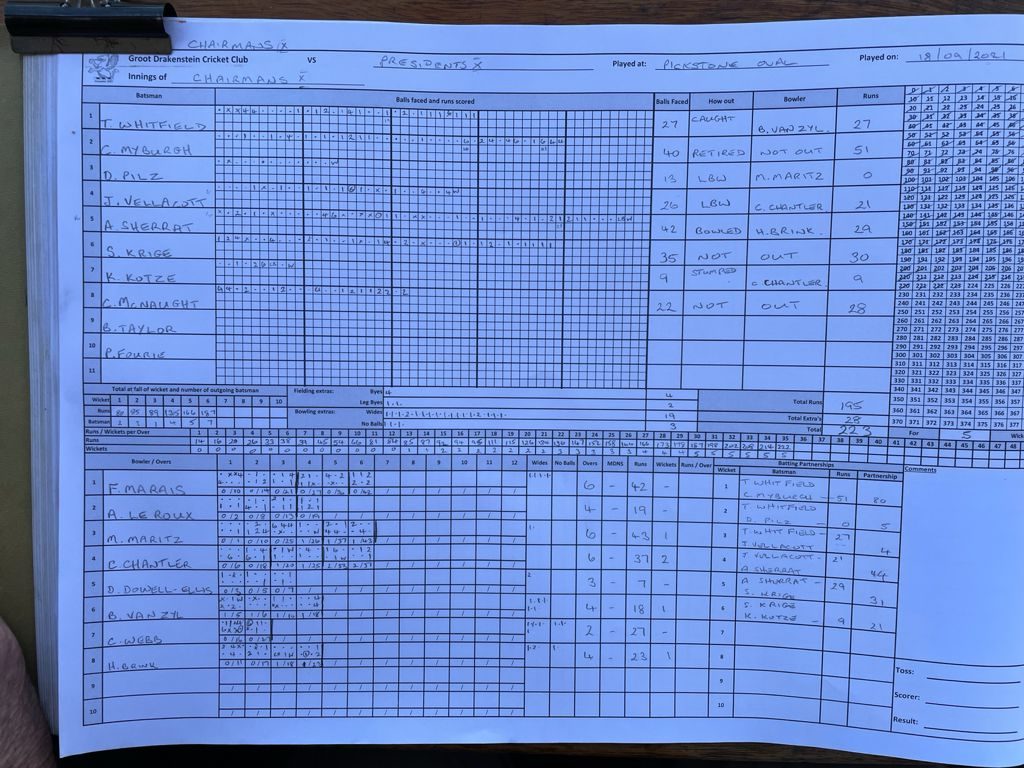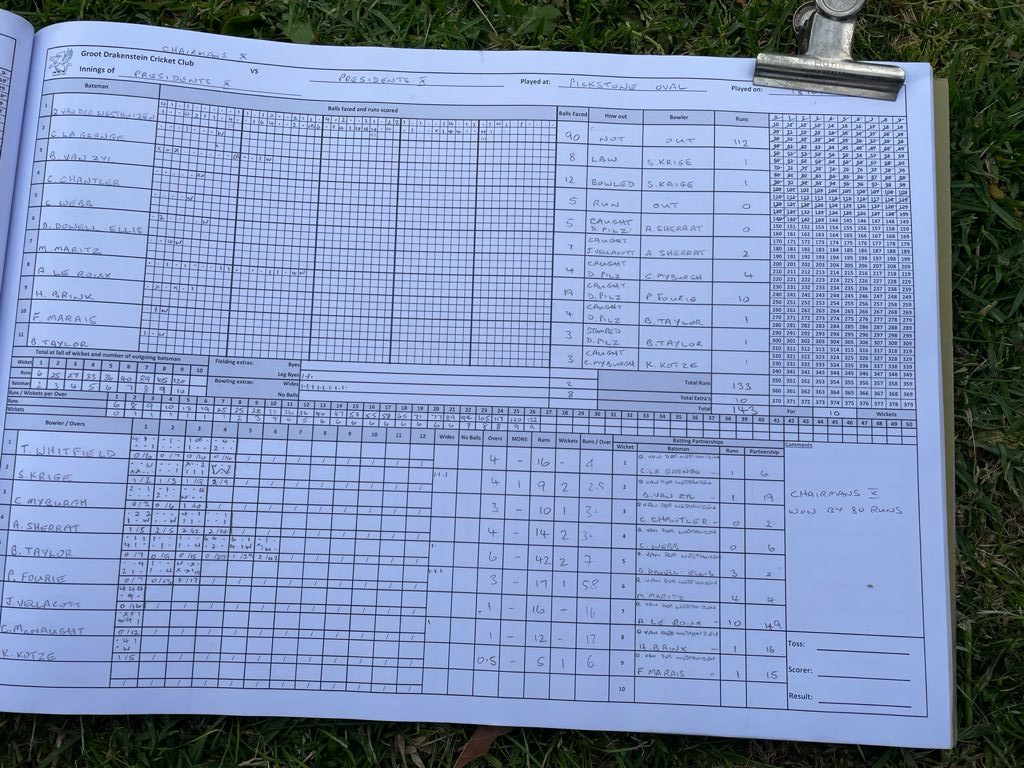 Match report by Craig McNaught