Groot Drak's longest-standing fixture against Bishops U13A saw its 70th iteration of this historic clash on Wednesday, after a short, Covid-induced hiatus. The young visitors were offered the opportunity to set a total, which they gladly accepted.
Groot Drak fielded a side comprising 6 children and 5 veterans, which created an interesting dynamic in the middle.
Newcomers, Zach Lorentz (0/10 from 4) and Ben Dipnall (0/17 from 5) opened the bowling for Drak and caused plenty of trouble for the opposition, consistently landing the ball in good areas. Zach was unlucky to not pick up both openers, after his fiery pace found their edges early on. Ben started his spell with two very impressive maidens and also had a chance spilled off his bowling.
Ilan Myburgh, the son of seasoned campaigner, Colin, bowled first change and was the most efficient of the young bowlers, with an impressive economy rate of just 2.3 runs per over. Gillian Klaassen (0/11 from 3) was also very tidy from North end, testing the batsmen with varied lengths.
Despite the top-class bowling, the Bishops boys stood resolute and ended up retiring their top 5 batters, who each scored more than 15 runs. The standout was Bishops skipper, Thaafier Japtha who effortlessly smashed 36* from 27.
The breakthrough finally came via the wily off-spin of Colin Myburgh (1/5 from 4). Bruce Taylor (0/18 from 4), Chris Greenway (0/34 from 4) and Rob Frater (0/31 from 2) took the brunt of the punishment for their efforts with the ball towards the latter half of the innings.
Ilan Myburgh was brought back for his second spell, which proved to be the perfect tonic as he clean bowled two Bishops batters cheaply. His unerring line and length saw him finish with 2/12 from 5 overs – a fantastically disciplined performance from a young and promising cricketer. Shayne Ayford backed him up at the death, claiming one wicket for 17 runs from his 4 overs.
At the innings break, Bishops had set a very competitive 159/4 after their 35 overs.
Chad Ayford opened the batting and was the only of the youngsters to score meaningful runs – carting 30 from 26 in spectacular fashion. Ben Dipnall (1), Gillian Klaassen (0), Zach Lorentz (0), Chris Greenway (1) and Ilan Myburgh (0) could only manage 2 runs between them, while they fell victim to some remarkably smart bowling from the Bishops lads, including a magical hat-trick from Thaafier Japtha (3/9 from 6) – showing his true all-round capabilities.
The old guns were required to stop the bleeding as Craig McNaught, while beaten countless times, somehow steadied the ship for the home team. Joined by Rob 'Jerry' Frater (10 from 18), the two put on a hour-long partnership that just about got the two teams back on level terms at the drinks break. Craig retired to make way for Bruce Taylor (13 from 30) and Colin Myburgh (13 from 27), who batted conservatively against top quality death bowling from Bishops.
Shayne Ayford wasn't able to trouble the scorers, departing for a duck, forcing a reluctant Craig away from the draught machine to pad up again for the final 3 overs.
Needing 26 from the last 18 balls with no wickets in hand, the game was due for a very tight finish. After a few lusty blows and much-needed boundaries, Groot Drak required 4 from the last 5 balls of the game. Punching a ball straight down the ground, Craig (70 not out from 82) called for what should have been a comfortable 2 runs, but an incredible direct hit from the boundary from Thaafier Japtha saw Bruce Taylor short of his ground at the non-striker's end, to conclude a nail-biting run chase.
Bishops claimed a deserving victory and take great form in to their imminent cricket tour. We wish them the best of luck on the road, but their skill with bat and ball will no doubt see them hold their own against the Eastern Cape schools. The youngsters from Bishops covered themselves in glory both on and off the field, showing fantastic sportsmanship and healthy competitiveness.
We eagerly look forward to the next meeting of these two sides and hope to keep this epic annual fixture going for another 70 years!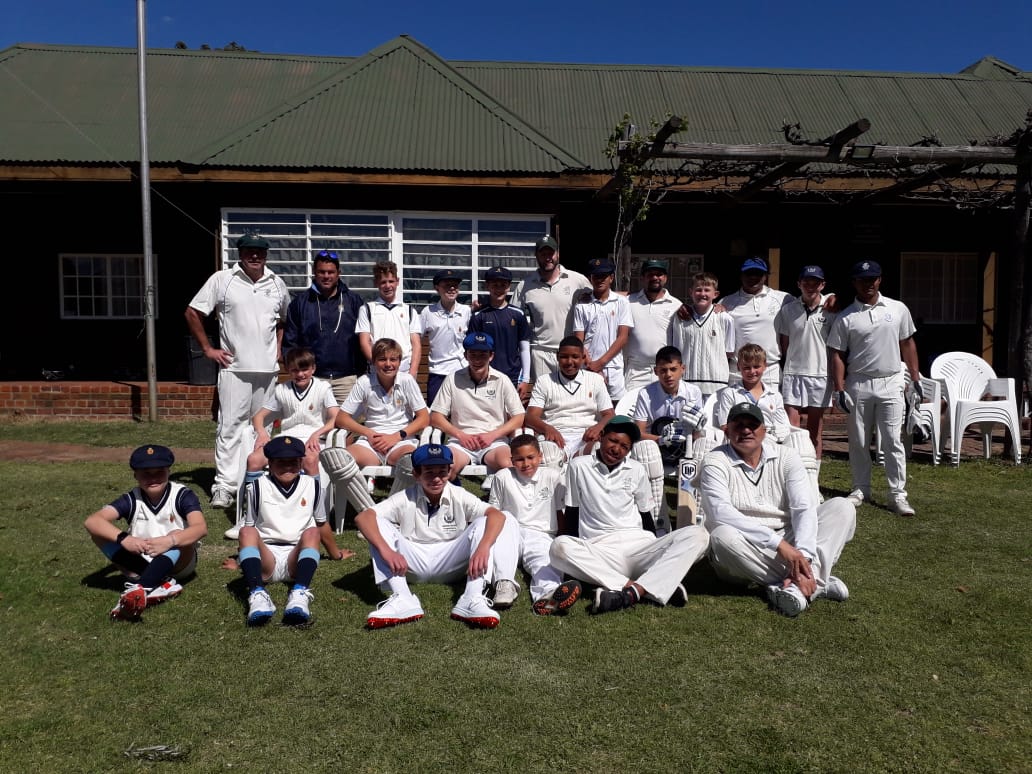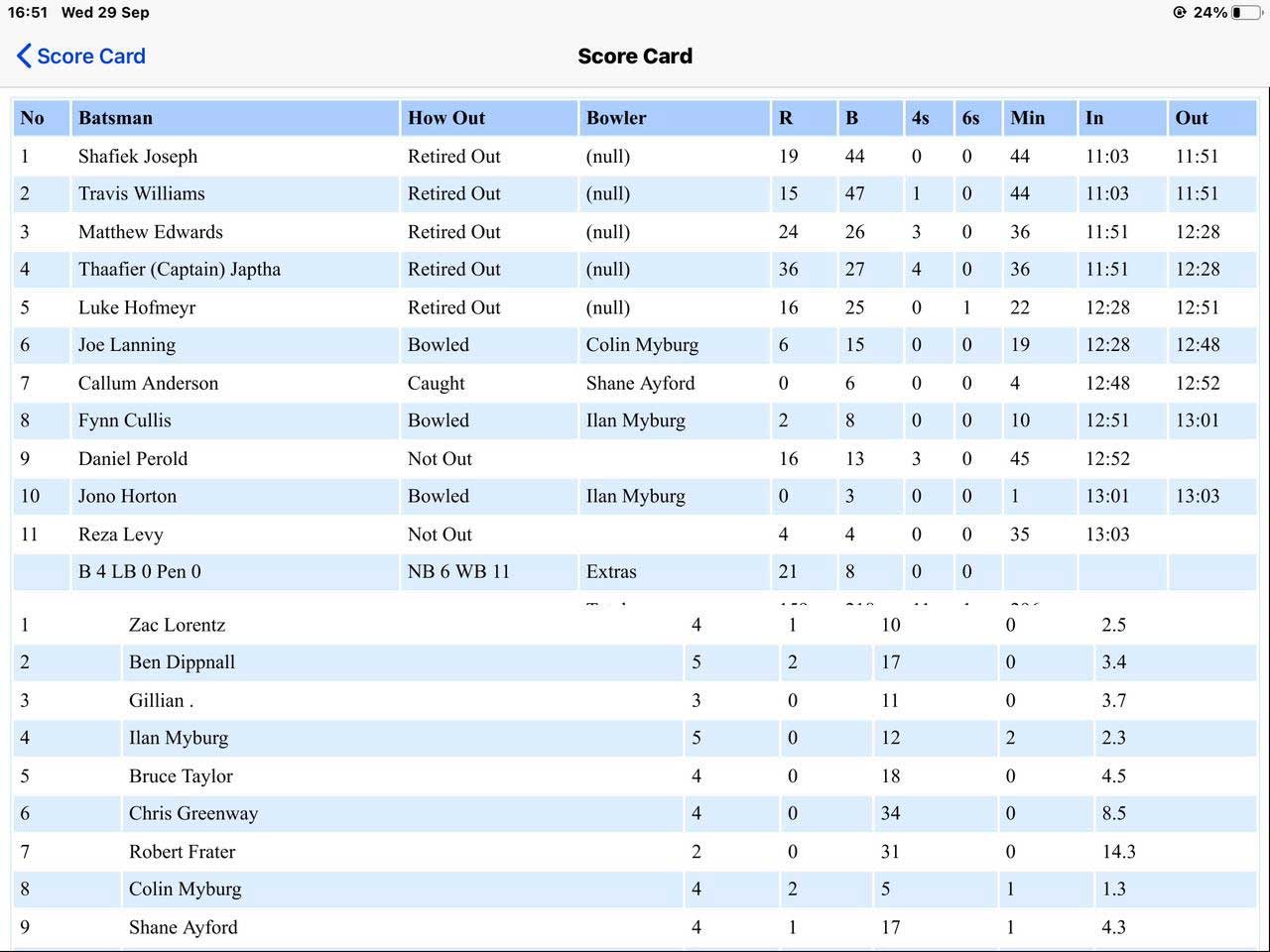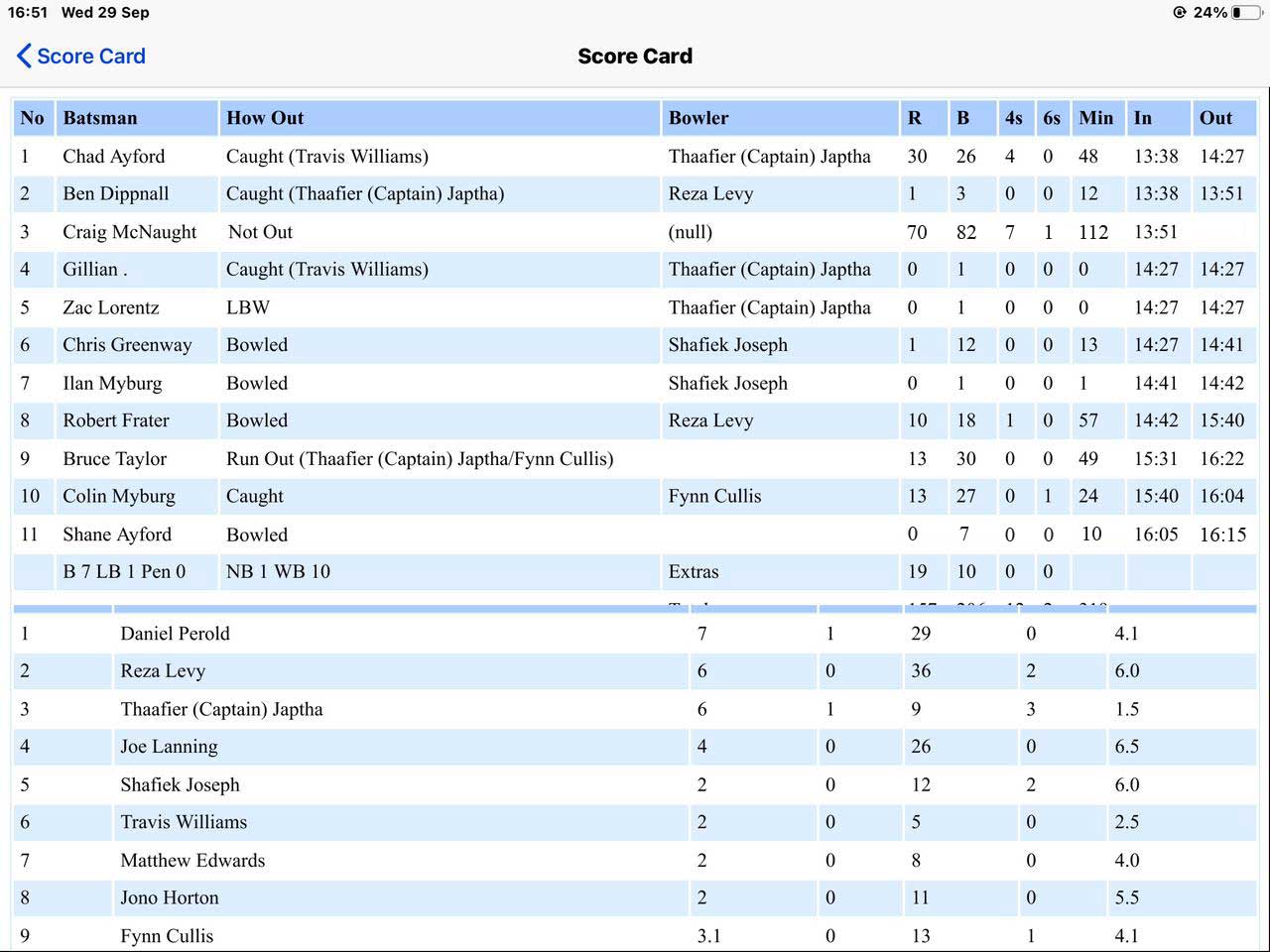 Match report by Craig McNaught