It's been ages since the Squirrels visited Drak and we were very happy to reinvigorate what was always a fantastic fixture in the past.
Groot Drak won the toss and elected to bat first, which, given the overhead conditions might not have been the wisest choice. However, the rare prospect of setting a total was too appealing to pass up.
Quintin van der Westhuizen (13 from 25) and Christo la Grange (24 from 38) got off to a decent start, seeing off the new ball and playing a few shots, but neither could kick on to a big score.
Rikus Walters continued his epic form by putting on yet another steady half century at number 3, despite surviving several missed stumpings. Finally fulfilling his oodles of potential, young Chad Ayford hit an incredible unbeaten 82 from 72 deliveries, while Wade Robyn (8), Morne Maritz (5) and Claude Chantler (4) were strangled by some great bowling in the death overs.
Groot Drak posted a respectable 209 for 5 from their 35 over allotment – a total that, given the track, felt a few runs light.
Morne Maritz may have landed himself a permanent job of opening the bowling after his performance with the ball. His return of 3 wickets for just 18 runs in his 5 overs meant that he had to be pulled from the attack before finishing his spell. His first wicket was that of the Squirrels skipper, Andre Wagener, who edged one behind to produce the catch of the season (or any season) from keeper, Jono Boulton. The ball swung and then began to die before a full-stretched, one handed diving catch saw Andre depart for just 7. Obviously inspired by this catch, Jono put on a flawless performance behind the stumps, giving away not even one bye in the innings.
From the other end, Hugo Brink struggled to control the enormous amounts of swing he was getting in his first over, but settled in to a great rhythm to nab 1 for 33 from his 7 overs.
Craig McNaught (1/11 from 3) turned his arm over before bringing on the spin options of Bruce Taylor and Claude Chantler.
Finding great areas, Claude leaked just 8 runs from his 5 overs, picking up 'Pukkie' van Rooyen in the process. Tidying up the tail, Bruce Taylor was his usual unplayable self, narrowly missing out on his five-fer – taking 4 wickets for only 12 runs in his 5.4 overs. A sharp stumping saw the end of the Squirrels for 84 runs.
While the Squirrels were understandably rusty in just their first outing of the season, the game itself was played in a great spirit and we look forward to the next time we get to enjoy time out in the middle with the fine chaps from Newlands.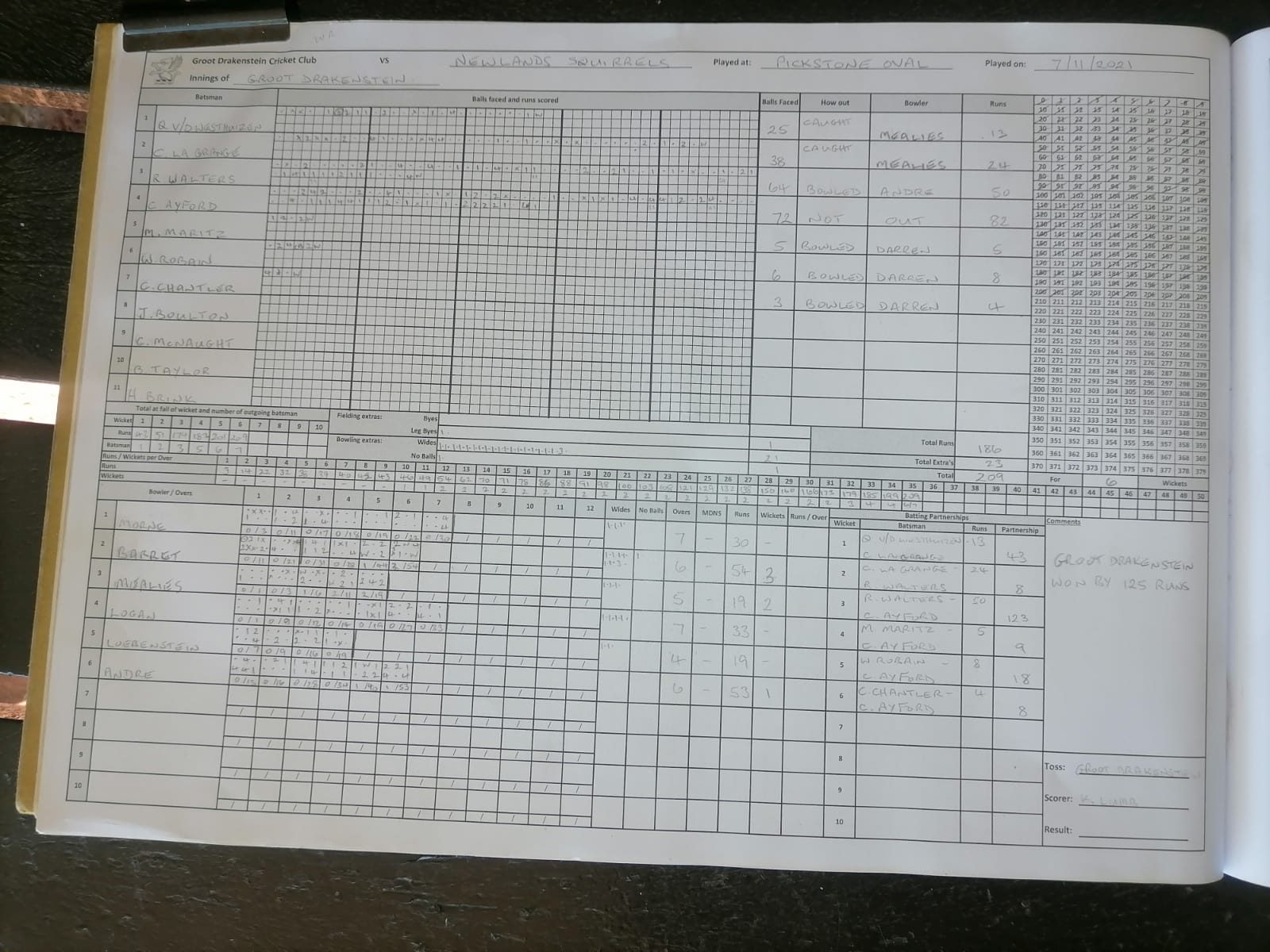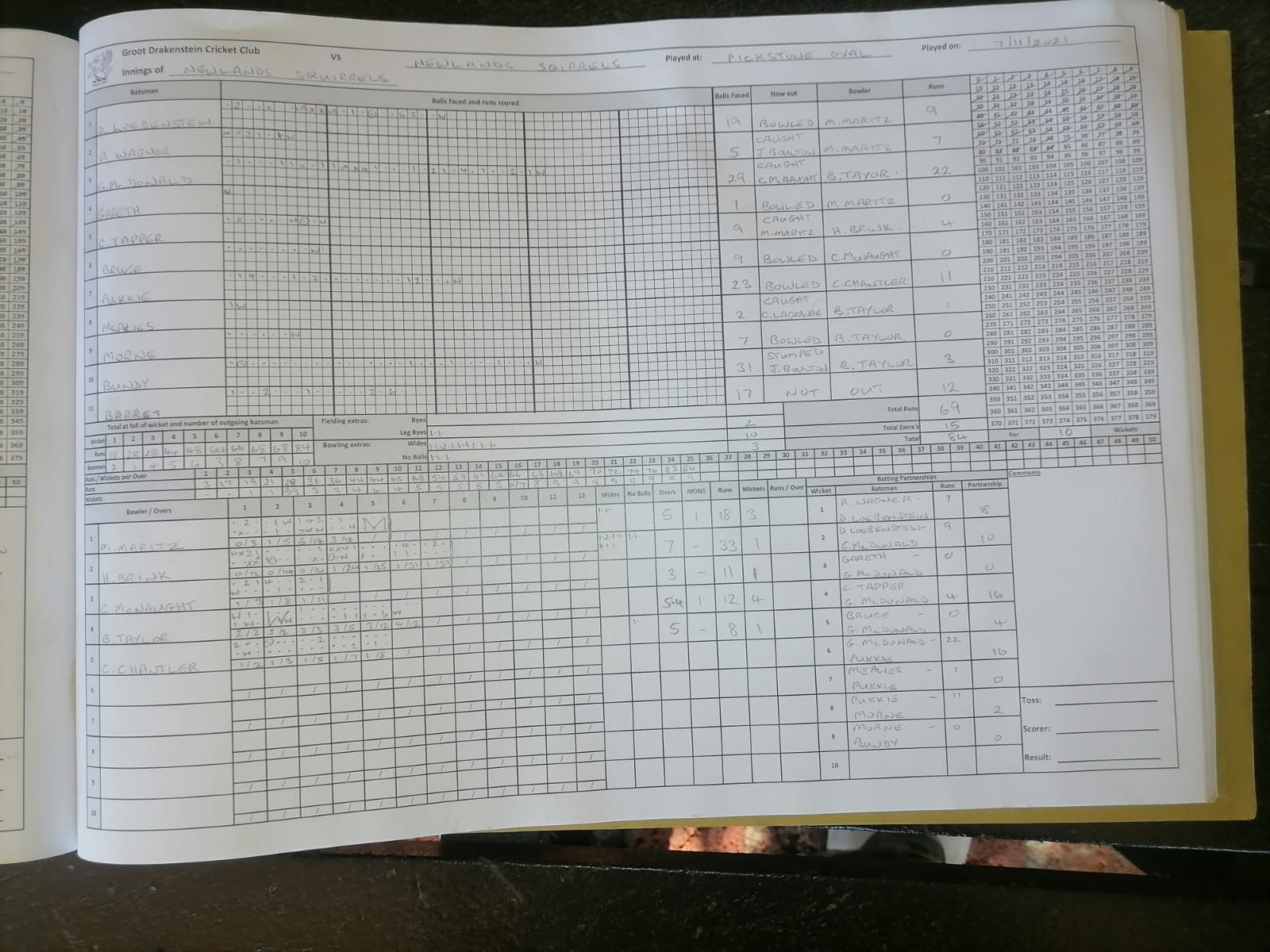 Match report by Craig McNaught