Saturday the 11th of October 2023 saw The Battersea Badgers descend on Groot Drak. A first time direct booking from this London club had everyone hugely excited. The weather was 10 degrees cooler than the day before, much to the UK visitors' relief as they strode out to inspect the pitch.
After a short and well received explanation, the toss was foregone and the tourists happily settled into the shade and sent out their openers.
Johann Agenbag opened the bowling coming down the hill and was simply unplayable. Bowling his spell of 8 on the trot, he went for only 9 runs taking one wicket. Our young debutant ringer, Nick Van Woerkom charged up the hill and fired them down, finishing an impressive 7 over spell for 2 wickets and going for just 18 runs.
The Badgers started exceptionally slowly and the Drakies might have been forgiven for premonitions of an early finish and beers in the pool, until the Australian pair of Cornish and Knight came to the wicket. Bravely recovering from food poisoning, these antipodeans living South of the Thames weren't going to let a dodgy seafood pasta at the V and A Waterfront get them down. They went to town on the balance of our bowlers. Regulars Claude Chantler and Bruce Taylor bore the brunt of the onslaught, going for more than 10 an over, seeing the visitors post a very respectable 226 after their 40.
In response, our opening bats did not trouble scorer Ken Lumb too much at all. Our second debutant, young Matt Hughes, batted beautifully, smashing 34 off just 20 runs in his stylish 70s white bucket hat. Father and son duo, Jono and James Boulton (11 yrs old) spent some family time at the crease adding on 18 runs before James was left to bat for a total of 36 balls, maturely defending his wicket and giving the strike to number 7, Nick Van Woerkom. Nick attacked the ball from the get go, hitting cleanly and sweetly timing the ball to the boundary with ease. I must say, one of the better batting displays I have ever seen at the club. Joined by Bruce Taylor, focused on needing to make up for his very expensive bowling, he poked and prodded, slowly coming out of his shell, until he too was nonchalantly dispatching half decent deliveries to the rope. Well done to Nick (98* off just 76) and Bruce (48* from 47) getting us over the line with 4 overs to spare.
The visitors enjoyed pitch drinks and the historical talk by Richard Von Hoesslin. Fines were a hit and the lamb on the spit went down almost as well as Robbie Frater's complimentary red wine on the tables. A massive thanks to all involved in organizing a very, very special day.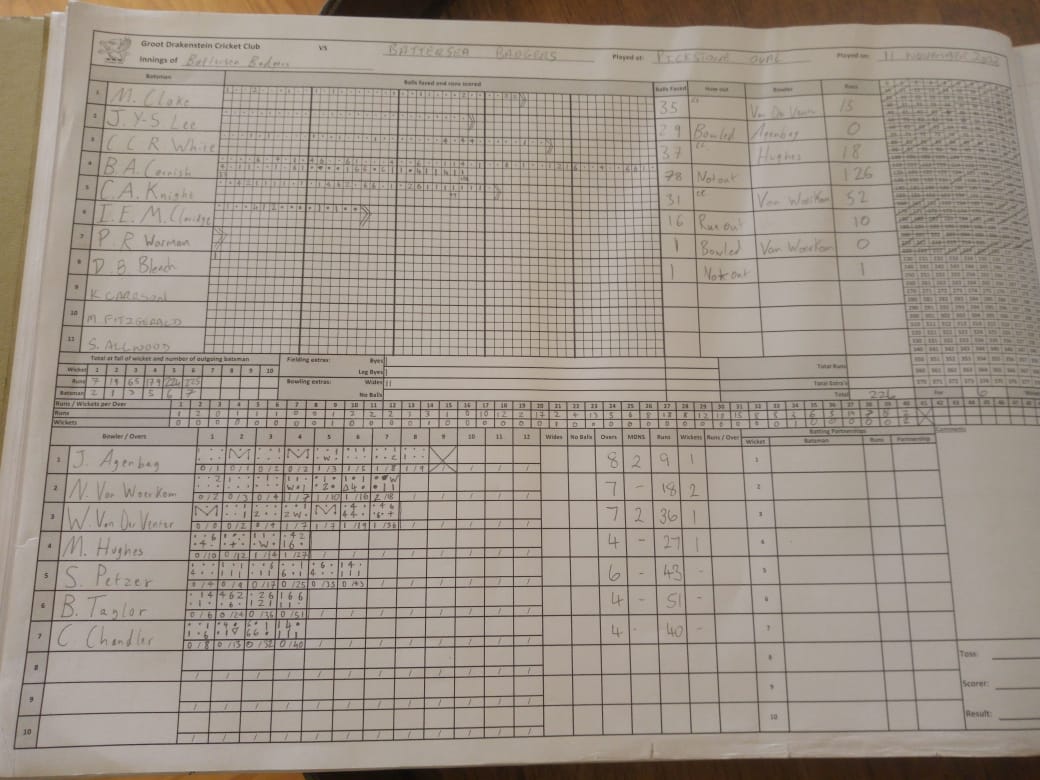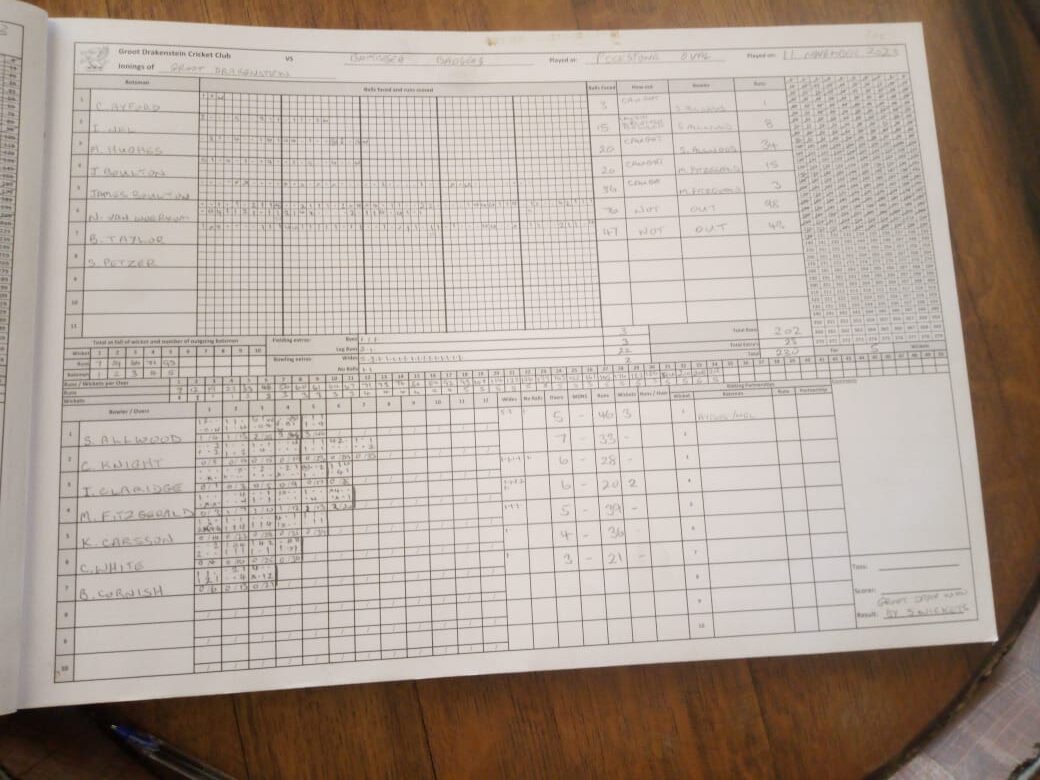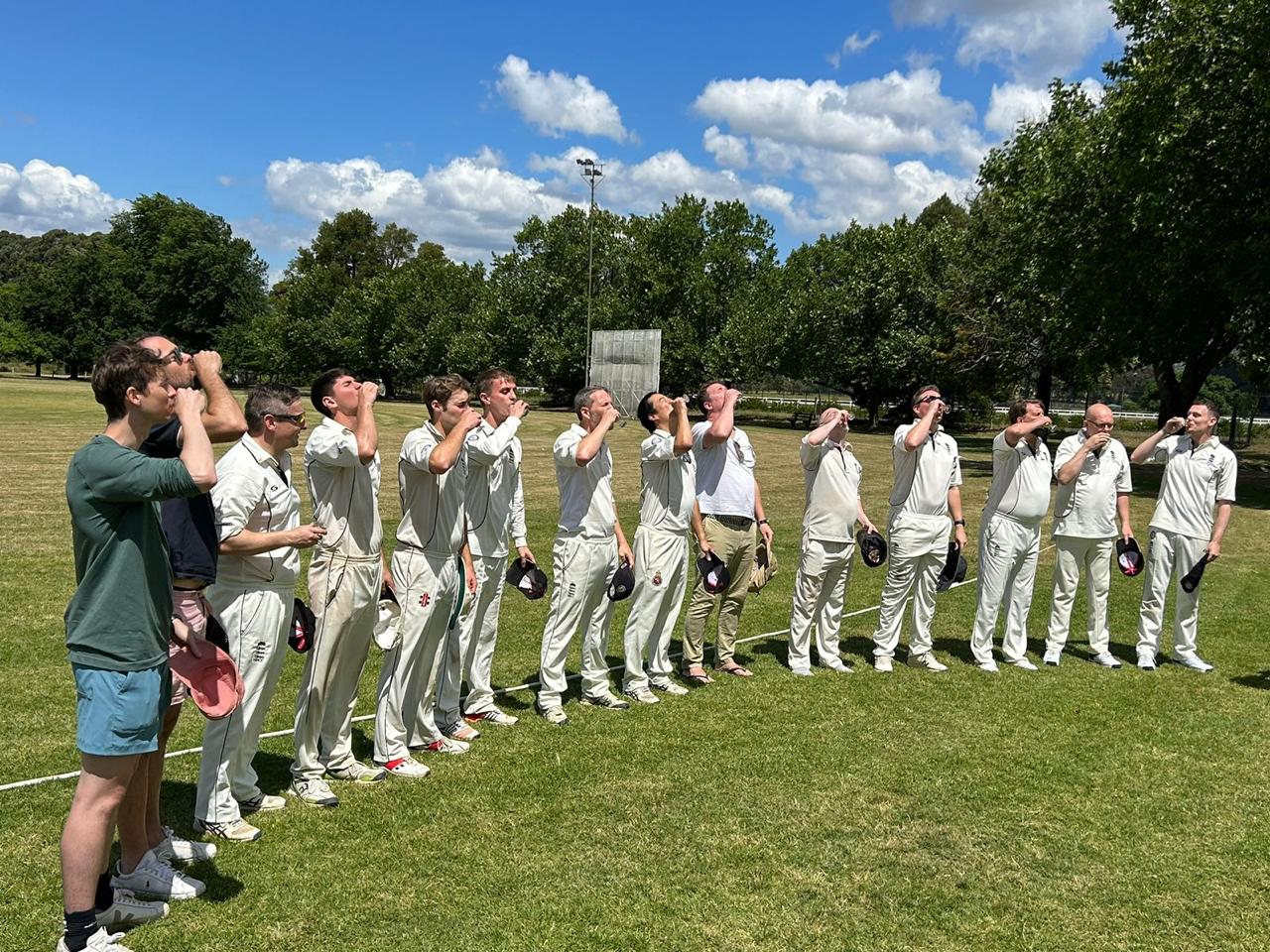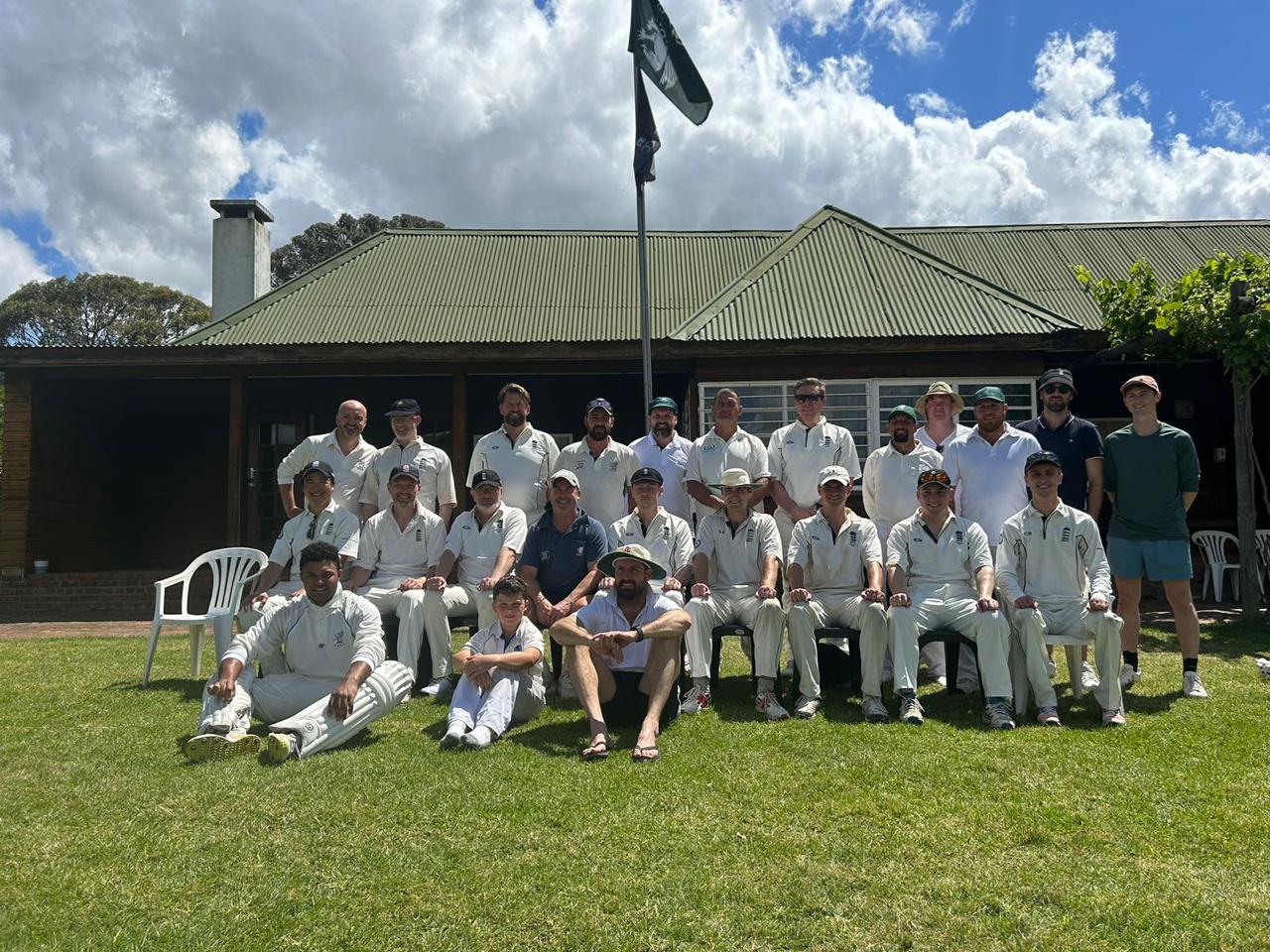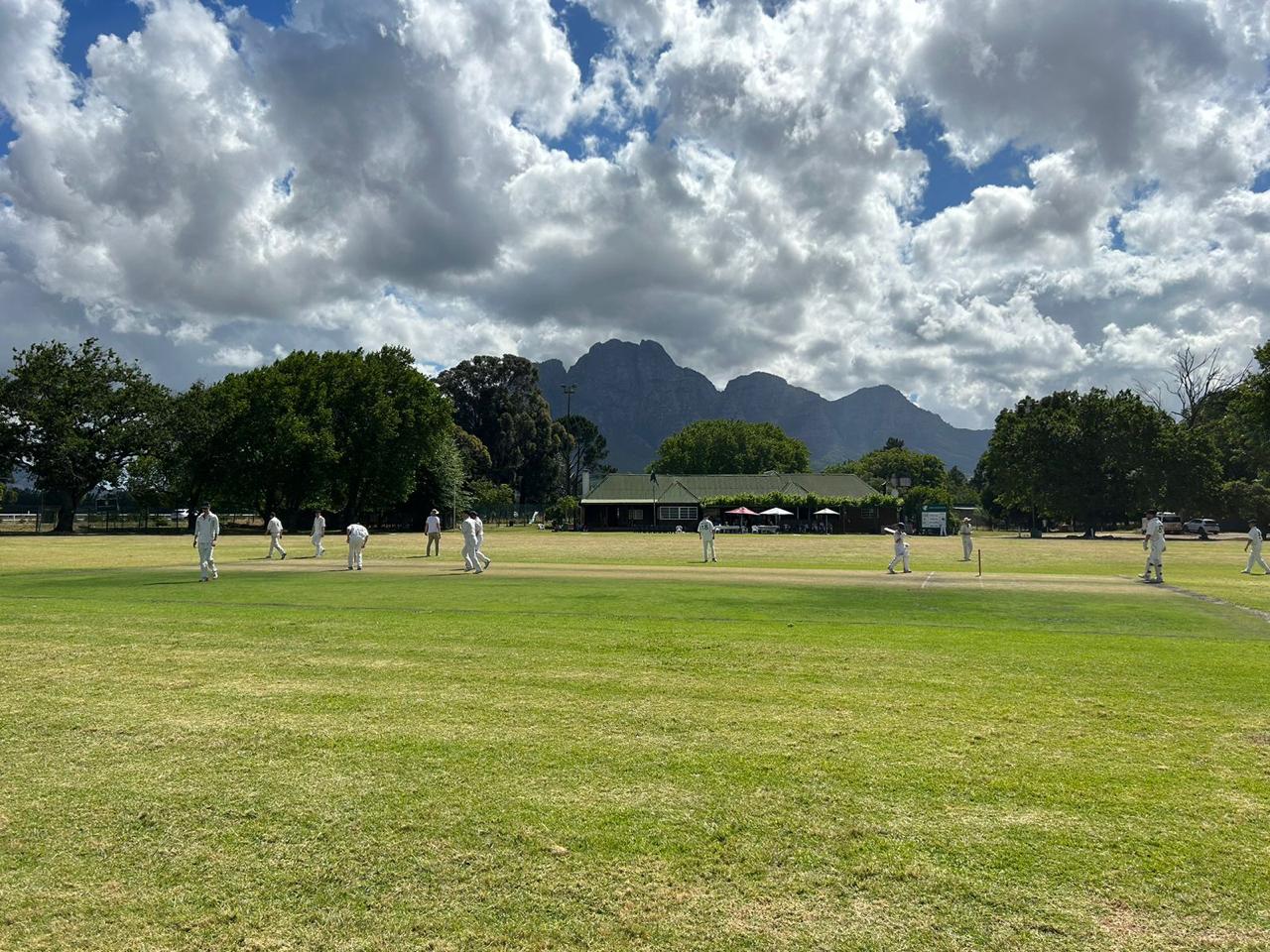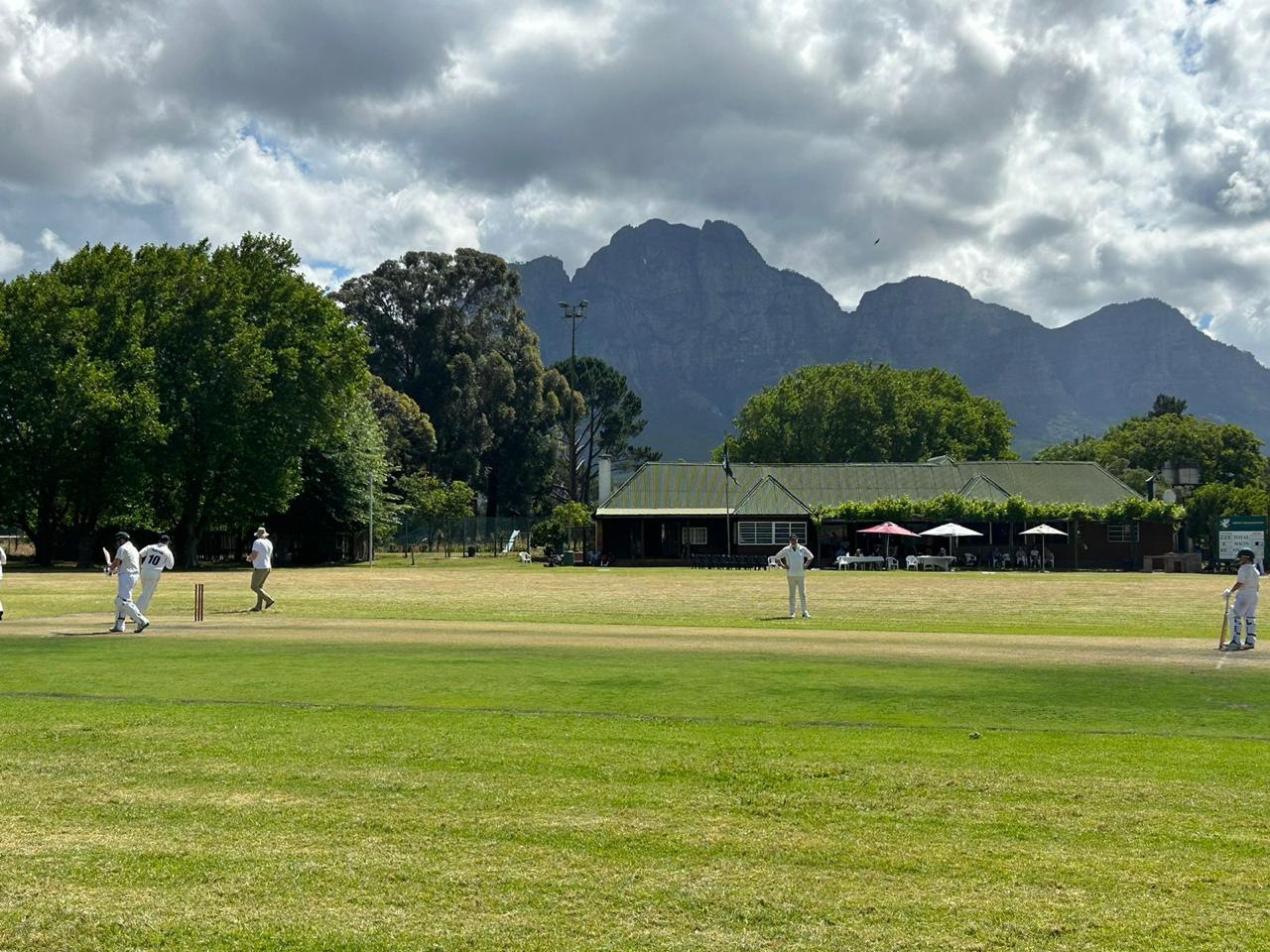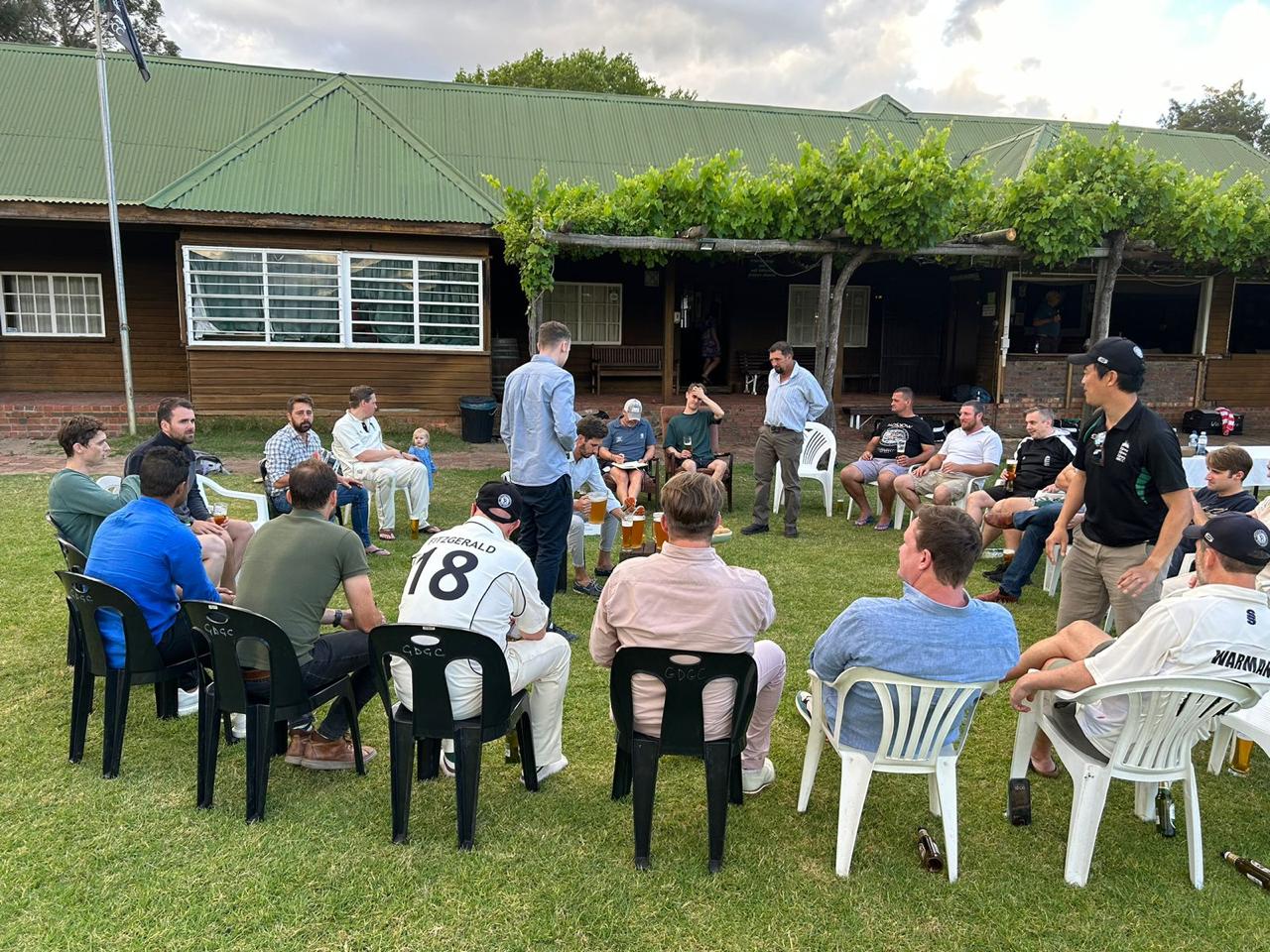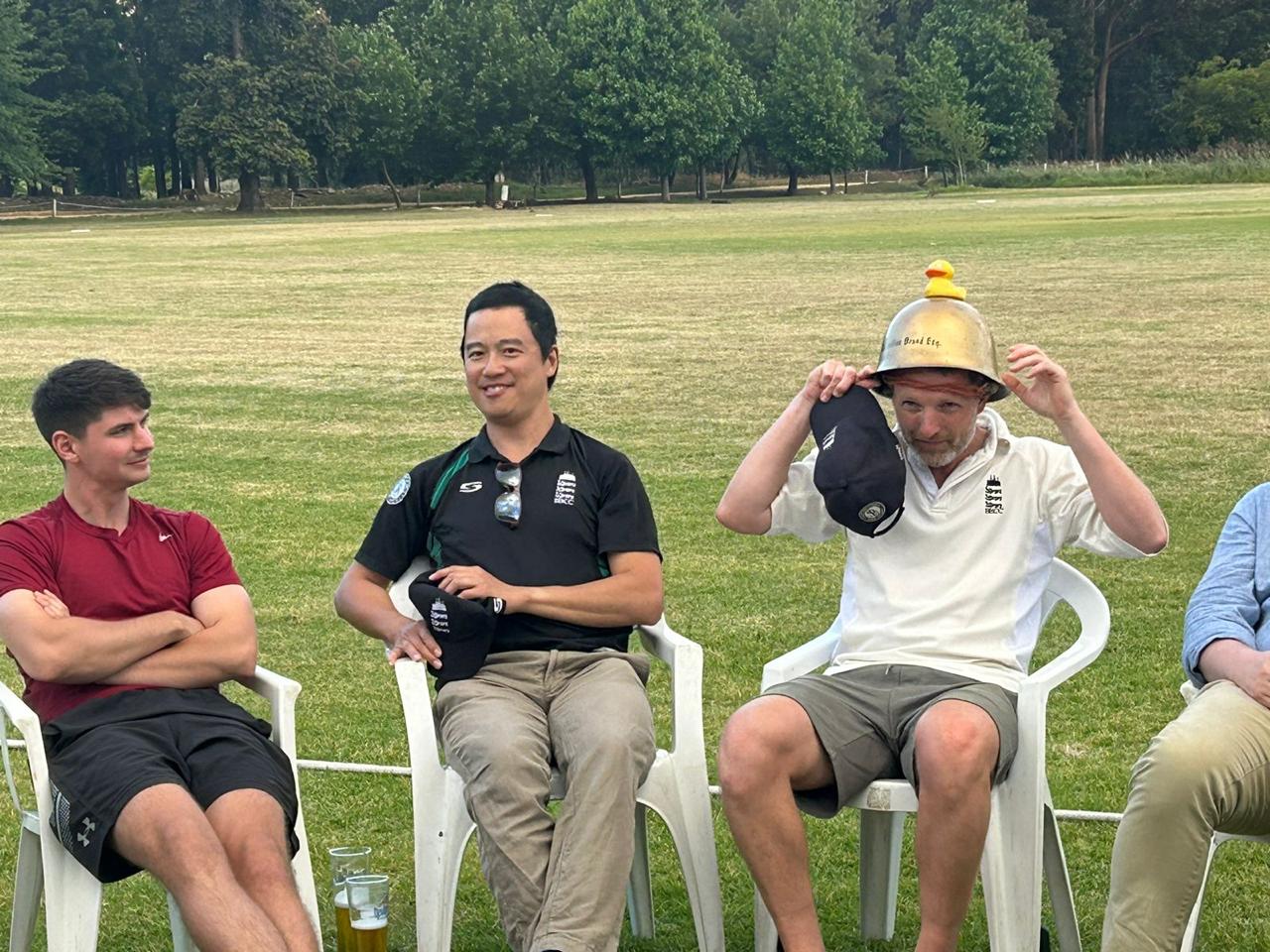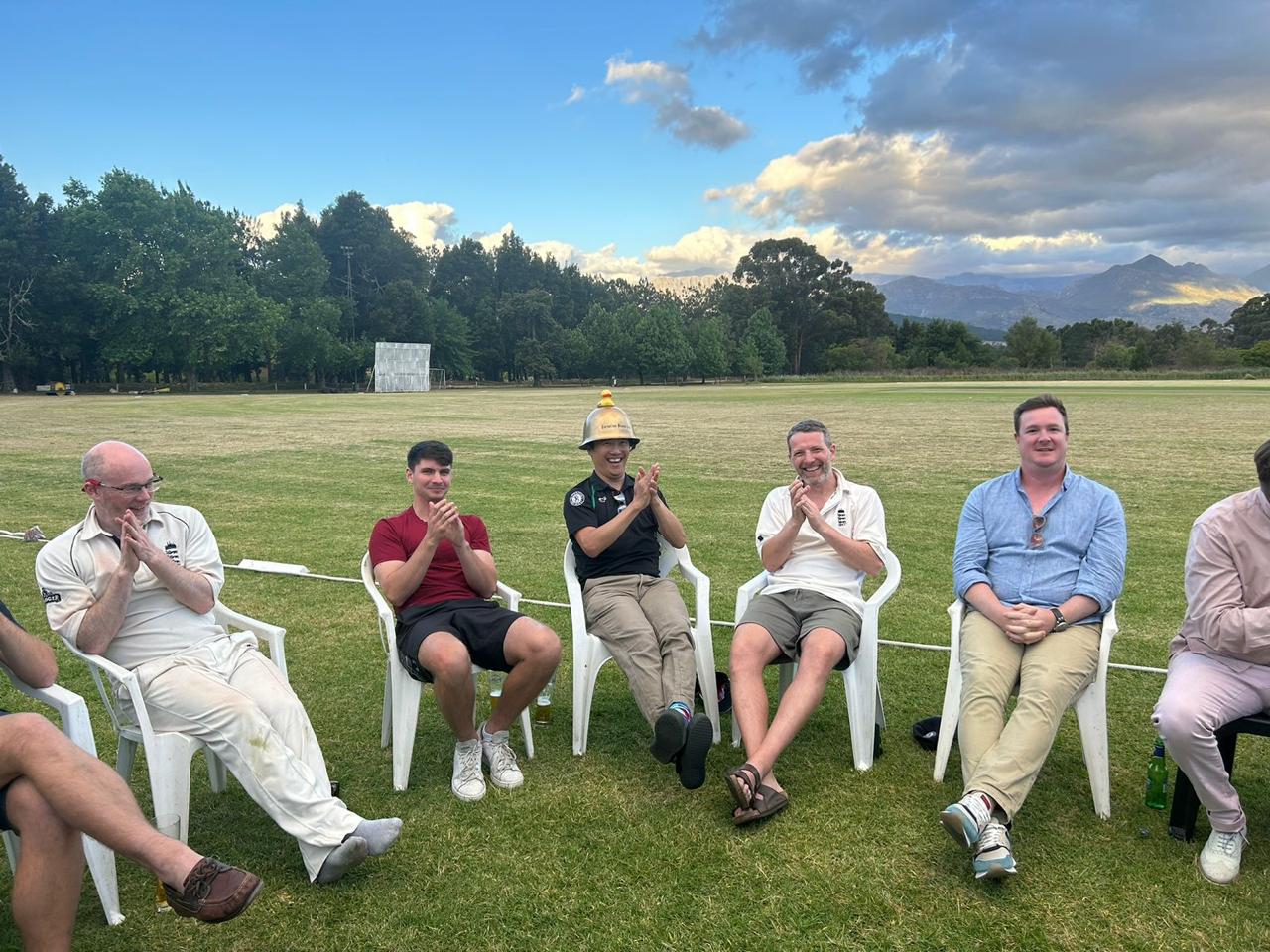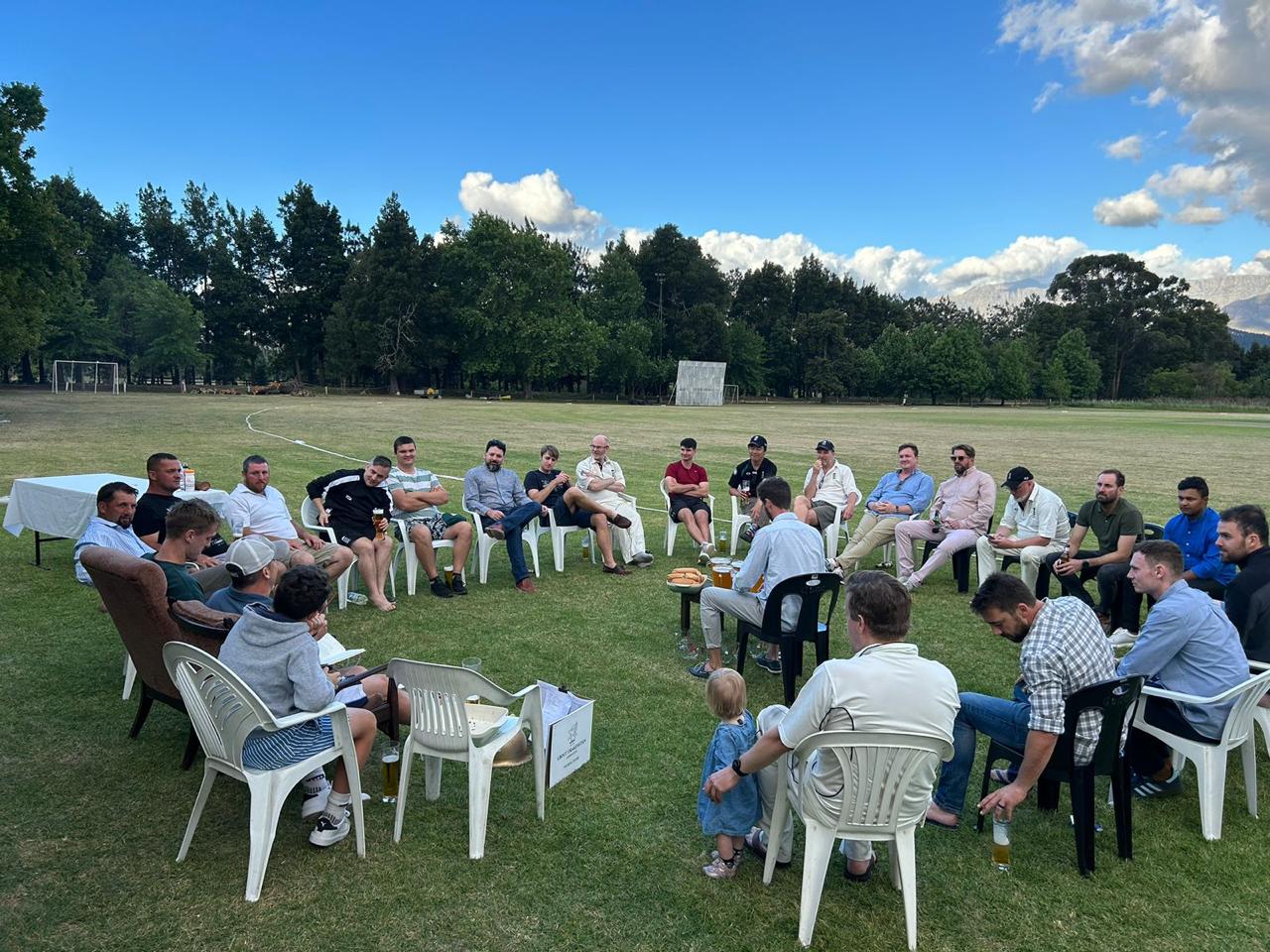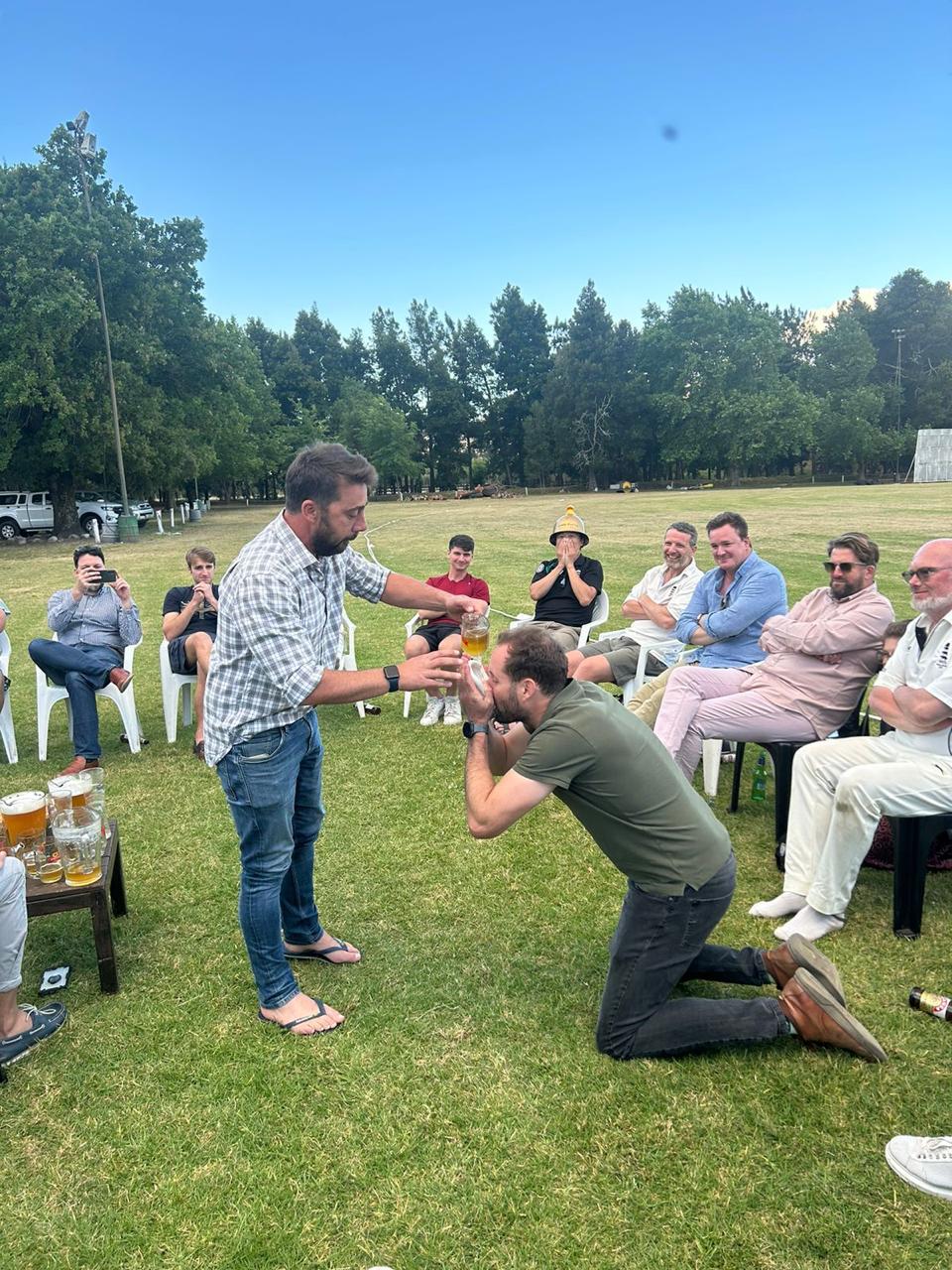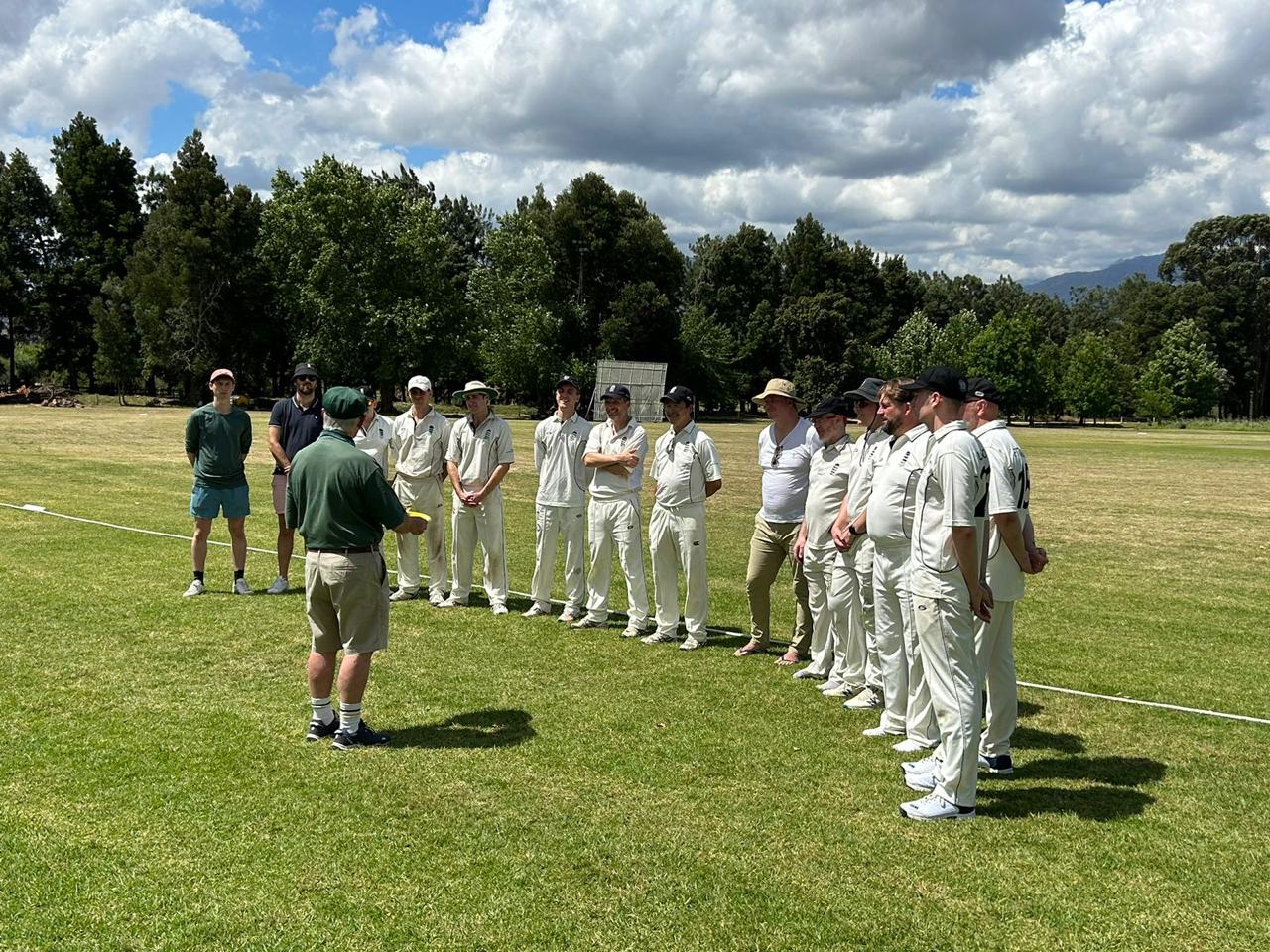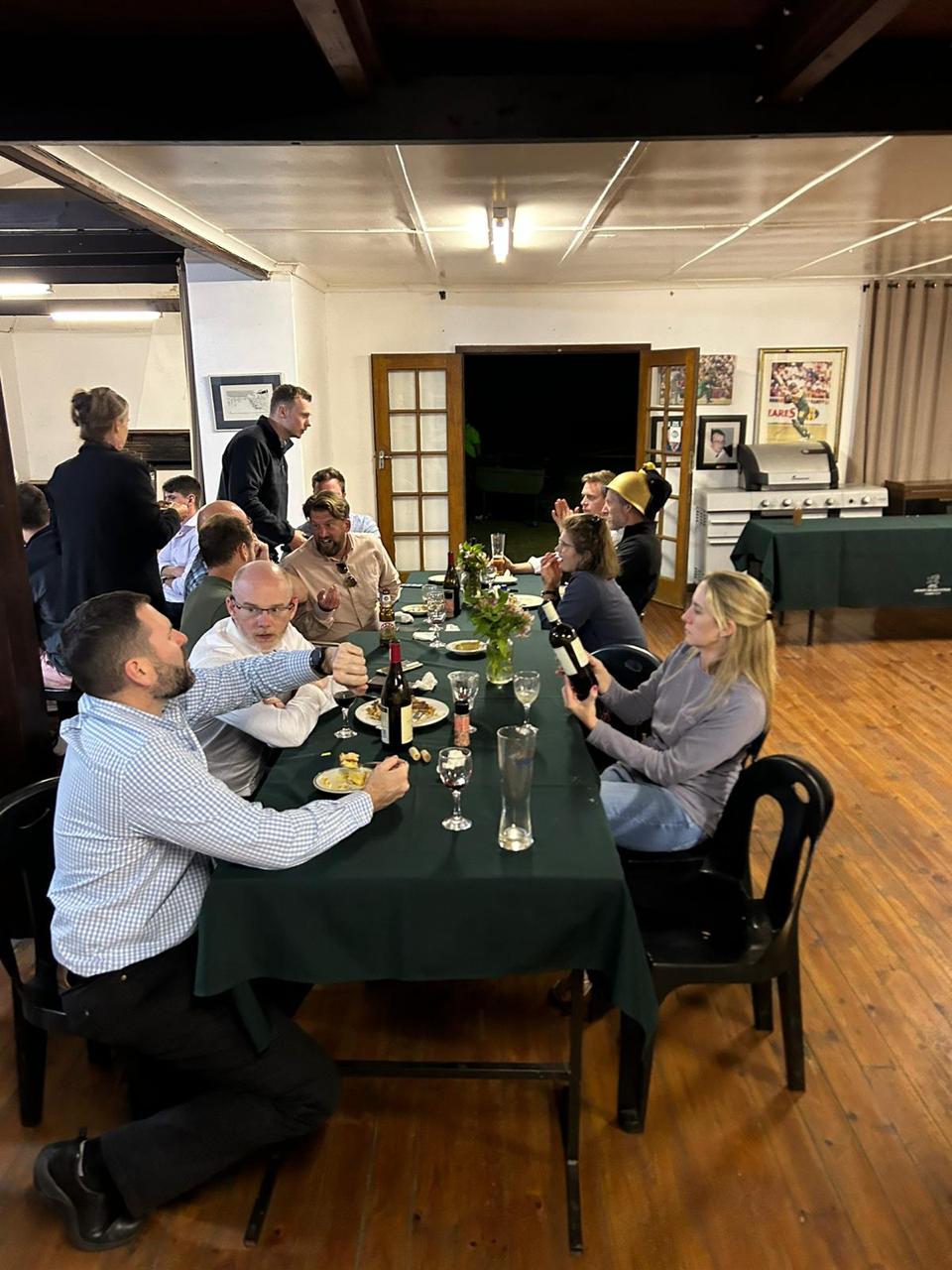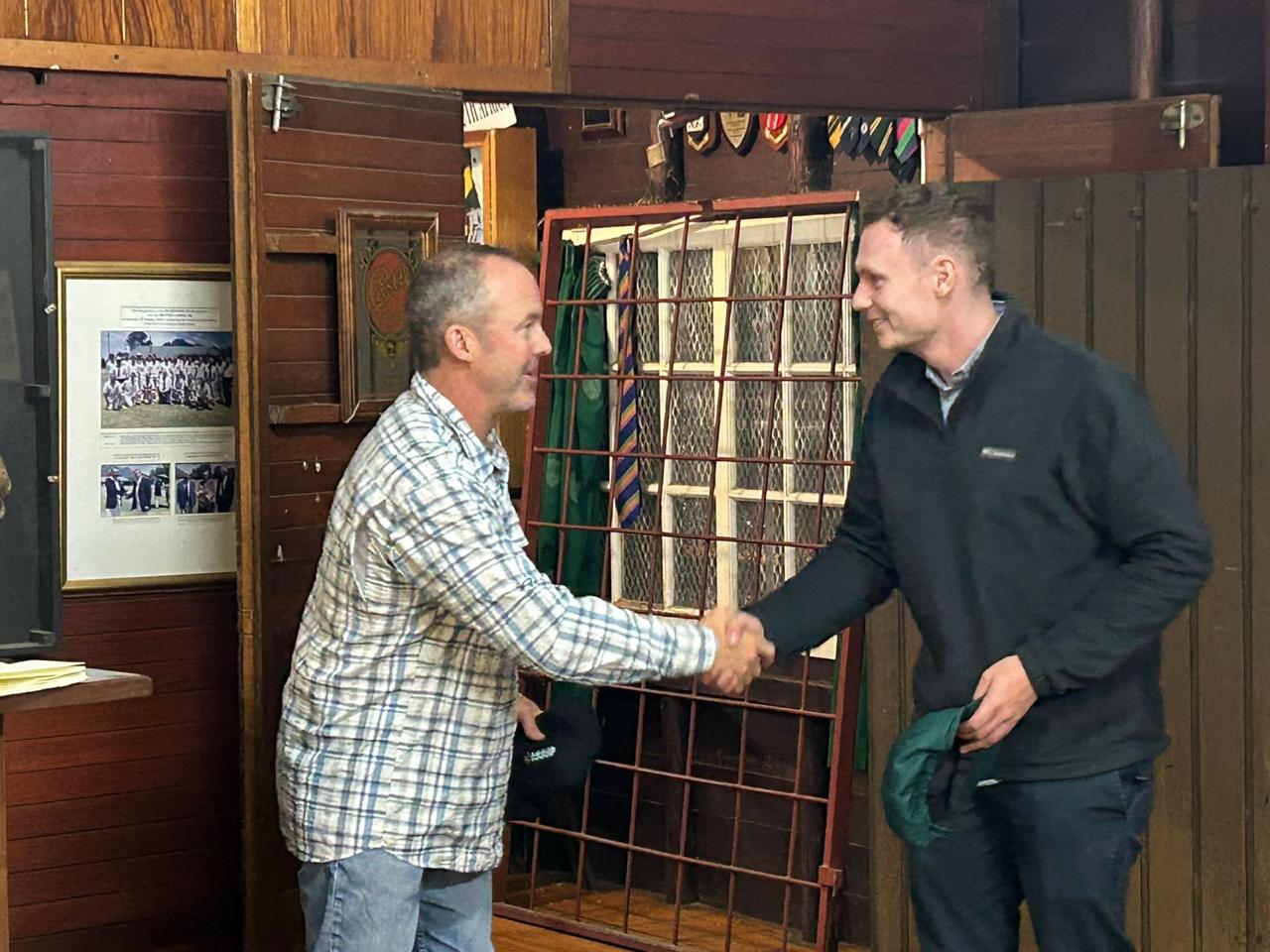 Match report by Jonathan Boulton