It was exactly four years ago to the day that Groot Drak were last visited by Royal Artillery CC.
The skippers inspected the pitch and our visitors from the north decided that they would honour our age-old tradition and bat first.
On loan from Boland, young speedster Achille Cloete opened the bowling for Groot Drak. His devastating pace caused all sorts of trouble for the batters who did well to survive the early barrage. Morne Maritz (0/39 from 6) was forced to push up the hill and was unlucky not to pick up a wicket or two in his spell.
Three of RACC's top four fired with good scores of 71, 46 and 48, putting the pressure squarely on Drak early on.
Achille ended his seven over spell with very tidy figures of 2/13, including two maidens.
Second-and-third change bowlers Ian Nel (0/66 from 8) and Zak Barnard (1/46 from 6) toiled hard with limited success before the first drinks break.
After 20 overs, the visitors were cruising at 121/2.
Desperate for a breakthrough, Groot Drak opted for some leg-spin. Queue Mike Devine and Alan Sherratt.
Mike's first ball was a long-hop down the leg side, which was paddled straight to square leg, where Alan took a good catch to earn Mike his first wicket of the day. The two bowled beautifully in tandem, with Mike nabbing wickets at regular intervals and Alan strangling the middle order batters. Mike ended up agonizingly close to a five-for, thanks to a dolly being dropped at short fine leg. Nevertheless he posted handsome figures of 4/35 from his six overs. Alan too got amongst the wickets, picking up 2 for just 29 runs in his spell of 7.
The Drakies had brought the game back into contention, having restricted RACC to 234 for 9 after 40 overs.
After lunch, the Royal Artillery gents saluted the Groot Drak flag with a customary brandy and took to the field for the run chase.
Groot Drak's openers, Claude Chantler (27 from 25) and Chad Ayford (17 from 24) both looked the part, but failed to contribute serious runs as they fell victim to Nick Schofield's lethal swing and pace.
In at number 3, Alan Sherratt could only muster 14 runs from 19 balls before being gunned LBW, precipitating a middle-order collapse. This saw Jono Boulton, Craig McNaught, Morne Landman and Morne Maritz only contribute 14 runs between them.
The lower order of Ian Nel (22 from 26), Achille Cloete (17 from 10) and Zak Barnard (17 from 23) posted a few useful runs, but at the end of the day, Groot Drak were bowled out for a paltry 151 in the 31st over. It's worth mentioning that Nick Schofield took a very well-deserved five wicket haul, that could very easily have been 6 or 7 wickets.
Outplayed in every department, the home team was fortunate to only lose by 80-odd runs. RACC were, quite simply, too good on the day. The one-sided result didn't dampen the spirits however, as everyone enjoyed a beverage on the pitch while listening to Richard von Hoesslin recount the club's history for our visitors. Fines were dished out in the shade before all were treated to a braai for the books. Special thanks to Hugo Brink and Morne Landman for their contribution to what was a very special dinner.
We wish the Royal Artillery the best of luck for the rest of their SA tour, but more importantly best of luck to all that they play against!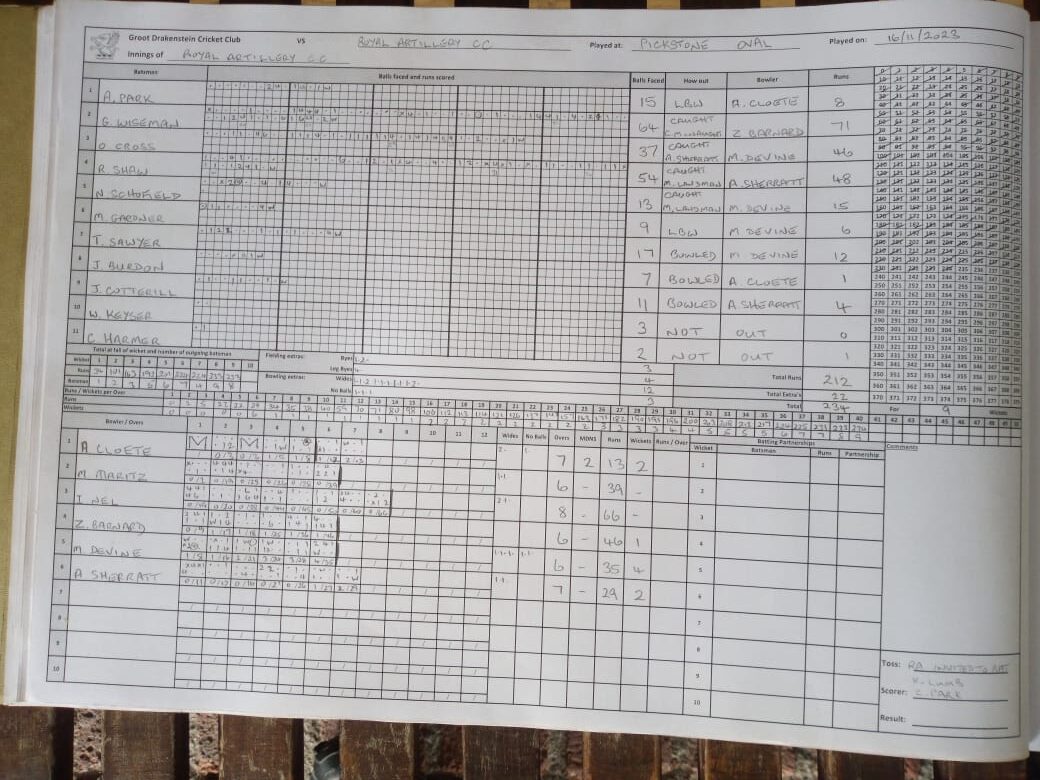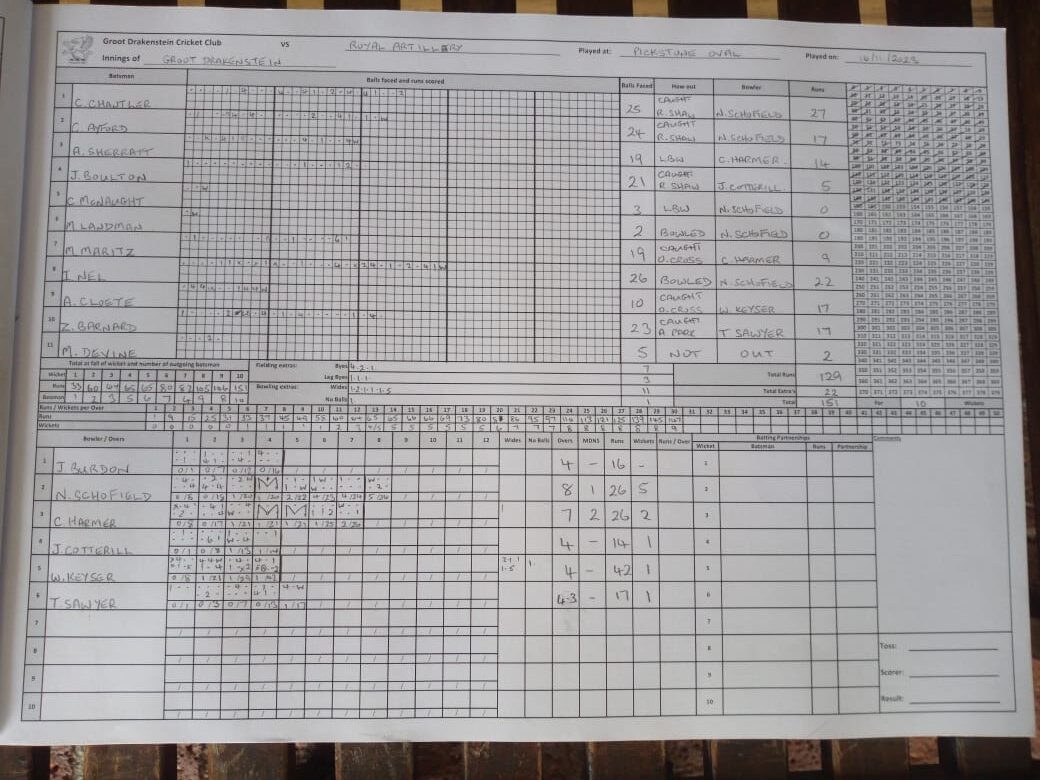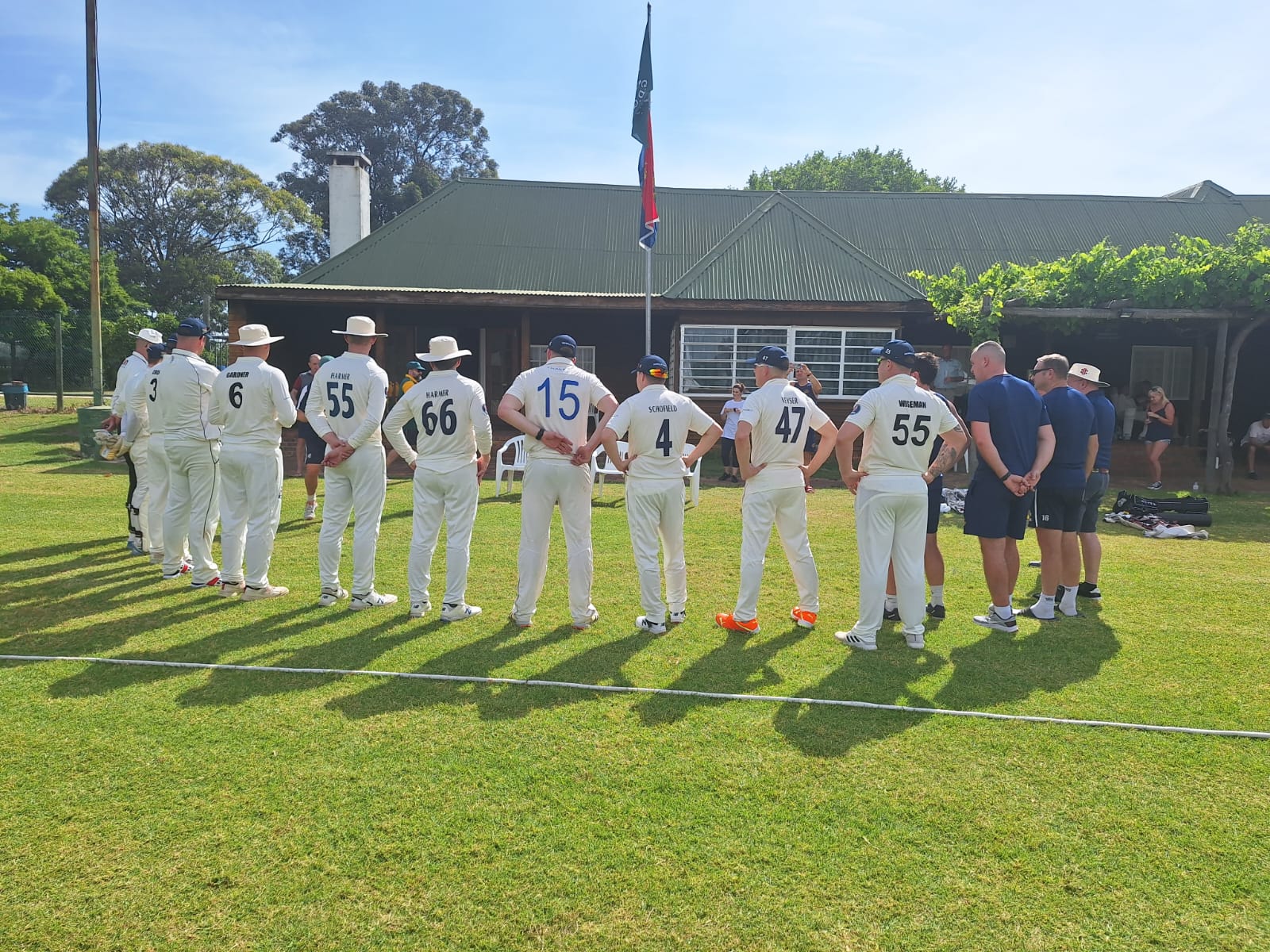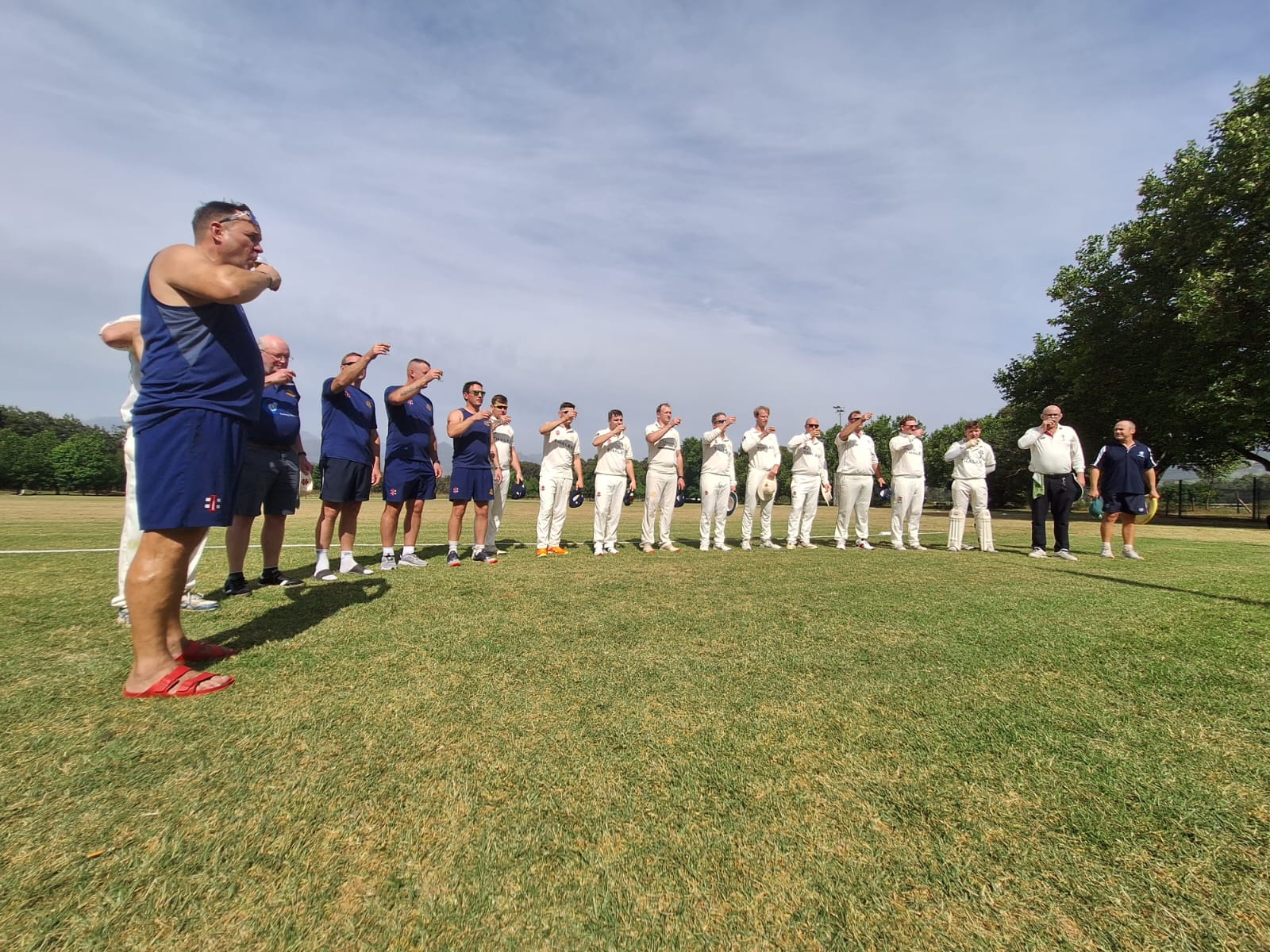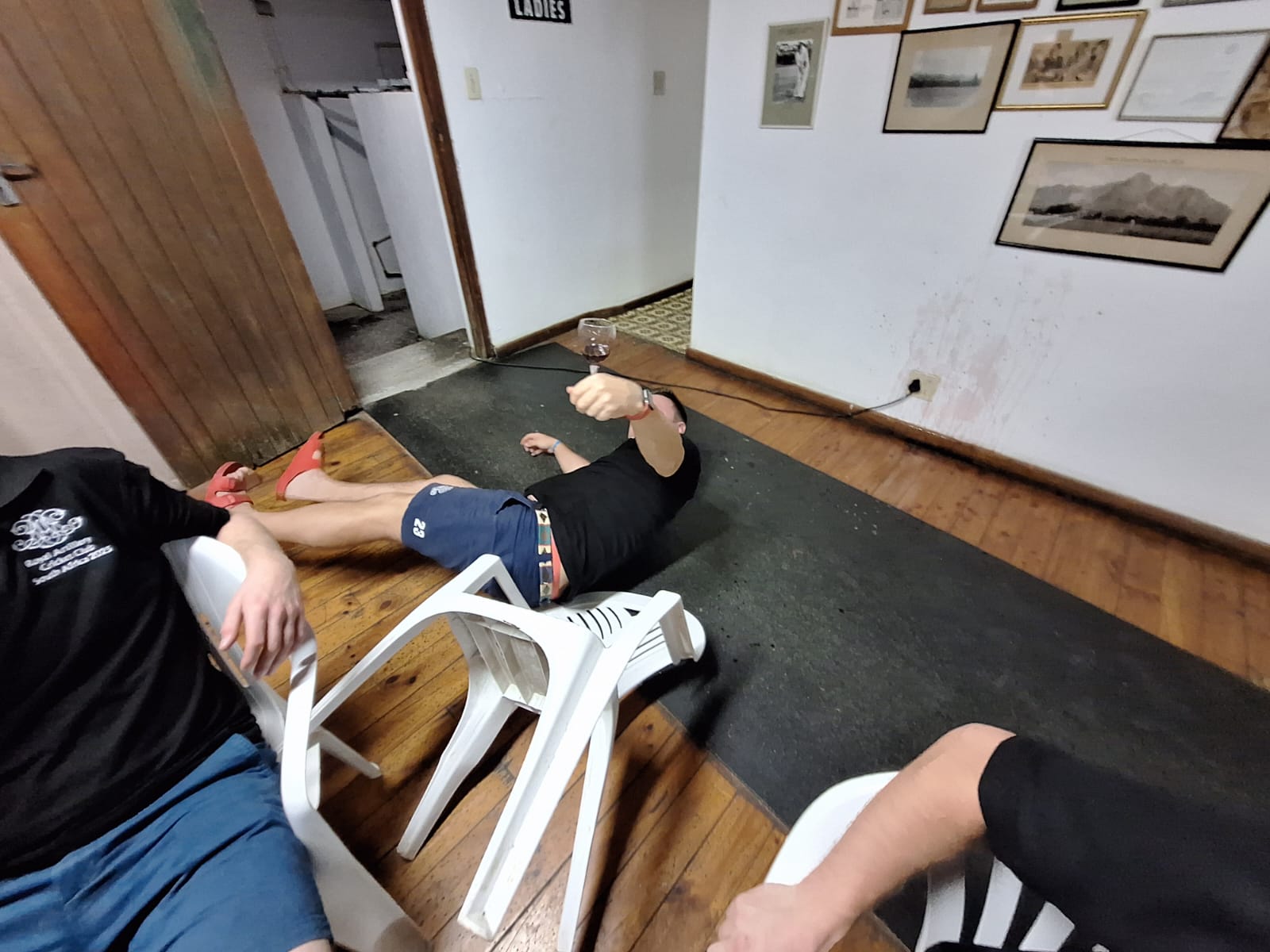 Man of the match: Mike Devine
Match report by Craig McNaught