It's been many years since we were last visited by the lads from Kleinmond Cricket Club. They arrived at Groot Drak on Sunday, bright and early and immediately got stuck into a net session – something that we have not seen for many moons.
Kleinmond won the toss and decided to bat first in the most glorious of cricketing conditions. Morne Maritz (1/38 from 5) and Colin Myburgh (0/47 from 6) made a welcome return to the fray and were asked to open the bowling. To say the first over of the game was eventful would be an understatement – the initial five deliveries were as follows; wide, no ball that struck the wickets and went for four, wide, drop catch at mid wicket, punch down the ground for four. Not an ideal start.
The pair toiled hard, each going for nearly 8 an over, while a direct hit from Hugo Brink at mid on saw the opening stand broken.
Craig McNaught (1/17 from 5) and Bruce Taylor were brought on to slow the run rate. The two put the breaks on nicely, with Bruce bowling a top notch spell, grabbing 3 wickets for just 15 runs in his 5 overs. Kleinmond's 4, 5 and 6 batters only managed one run between them, which took the pressure right off the fielding side, giving the Drakies the ability to experiment with the bowling somewhat.
Zak Barnard (2/9 from 5) was clearly not yet feeling the Christmas spirit and bowled a miserly spell that went for just 1.8 an over, claiming two scalps in the process. Backing up Zak was Nic Addison (0/20 from 3), returning to Groot Drak after a many-years-long hiatus.
Herman Fourie (1/18 from 3) and Hugo Brink (0/16 from 3) took care of the bulk of the death overs as Morne and Colin came back for an over each to tidy up the innings. A very impressive diving catch from Hugo Brink and a well taken caught-and-bowled from Morne Maritz ended a good fightback from Kleinmond, finishing up on 189 for 9 from their allotted 35 overs.
After the lunch interval, Quintin van der Westhuizen and Rikus Walters got the run chase underway. Quintin smashed a quick 20 from 11, while Rikus went about his work in a far more conservative manner.
Claude Chantler could only manage 7 from 5 before a great catch at cow corner brought Herman Fourie to the crease.
Herman (29 from 27) and Rikus put on a valuable fifty run stand just before the drinks interval. In at five and six, Craig McNaught (3 from 11) and Hugo Brink (1 from 3) struggled against some tricky bowling from Jooste, both being clean bowled cheaply.
The shining light for Groot Drak was, without a doubt Rikus Walters, who notched up yet another half-century for the club before finally departing on 64 from 73.
Things were getting a little tense, with Groot Drak 6 down for 140 in the 24th over, still needing 50 runs for victory.
Fortunately, Morne Maritz smashed a run-a-ball 24, with Colin Myburgh climbing into the bowlers and helping himself to 26* from 18 – two innings that could not have come at a better time for the Drakies.
Zak Barnard (6 from 7) had a chance to seal the deal, but was adjudged LBW with the scores level. Luckily, Colin kept his cool and saw the home team to a two wicket victory in the 31st over.
While seemingly comfortable in the end, the game was on a knife edge for most of the chase. Thanks to the Kleinmond chaps for making the trip out to visit us and for their fantastic company both on and off the field. We look forward to welcoming you all back next season!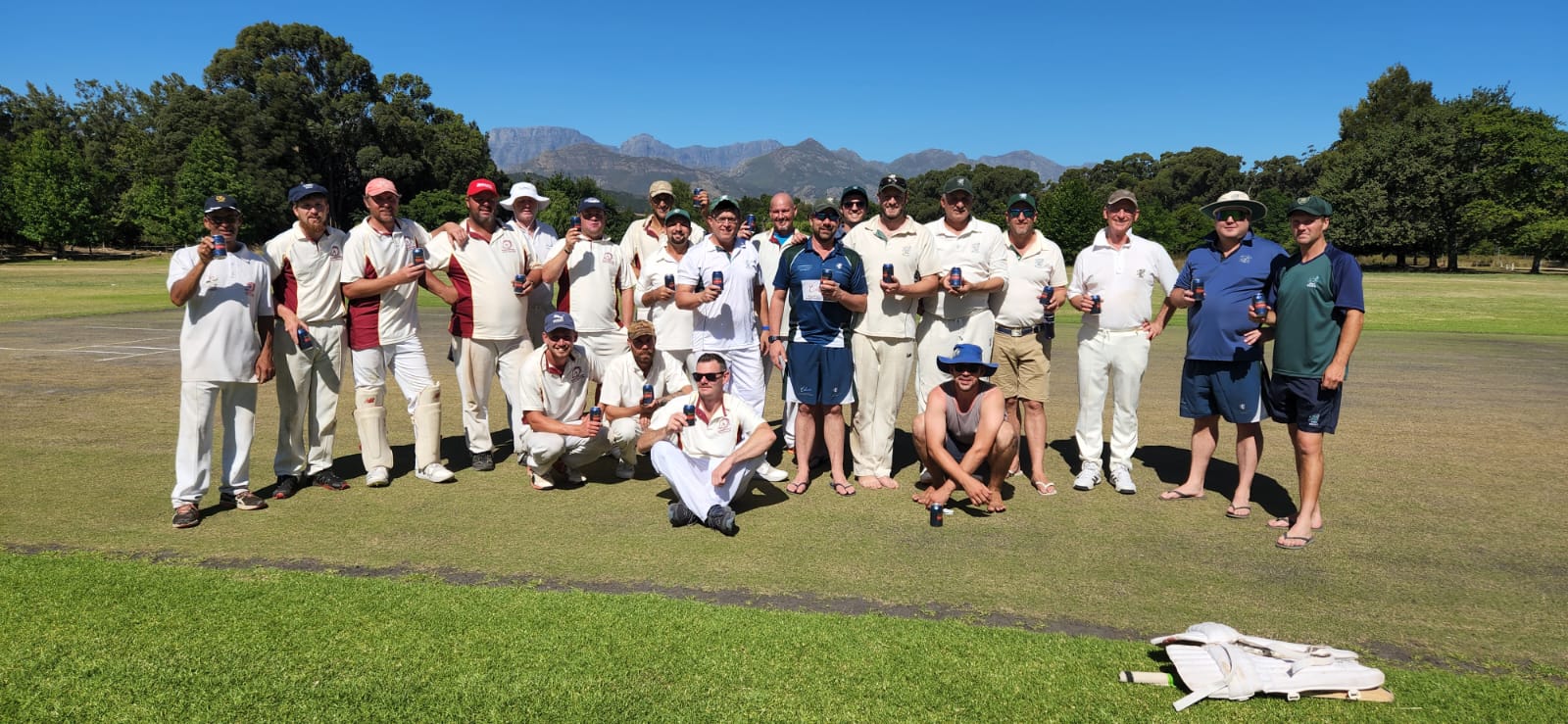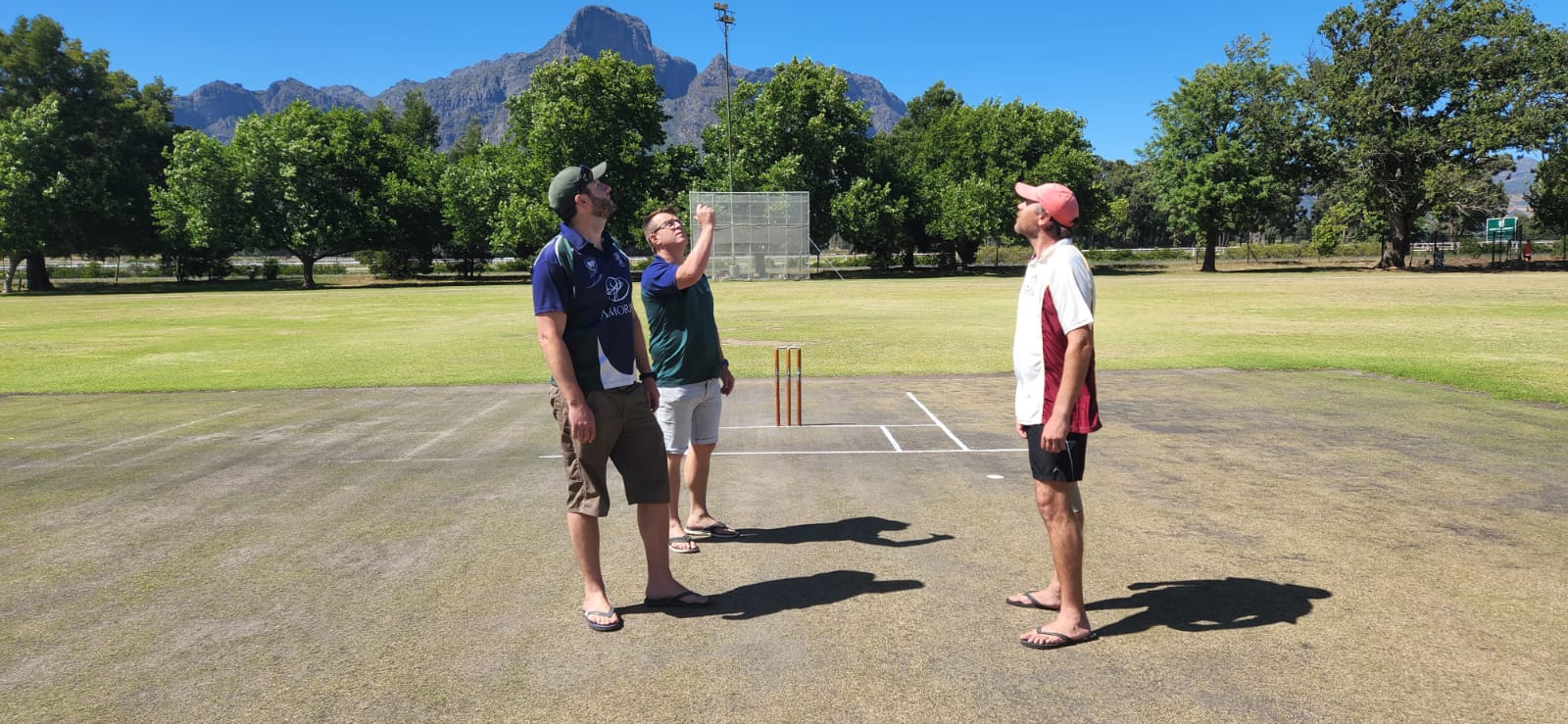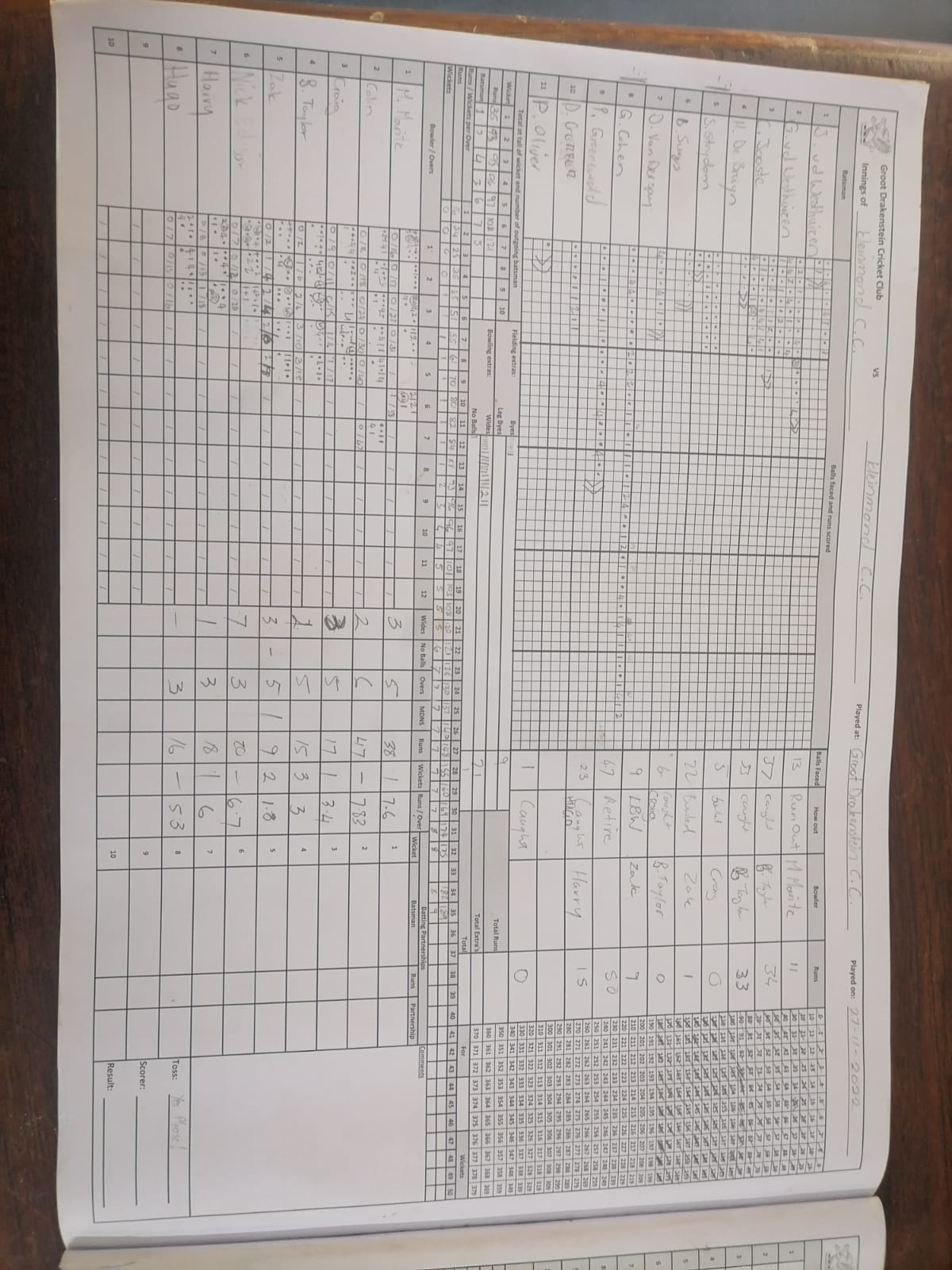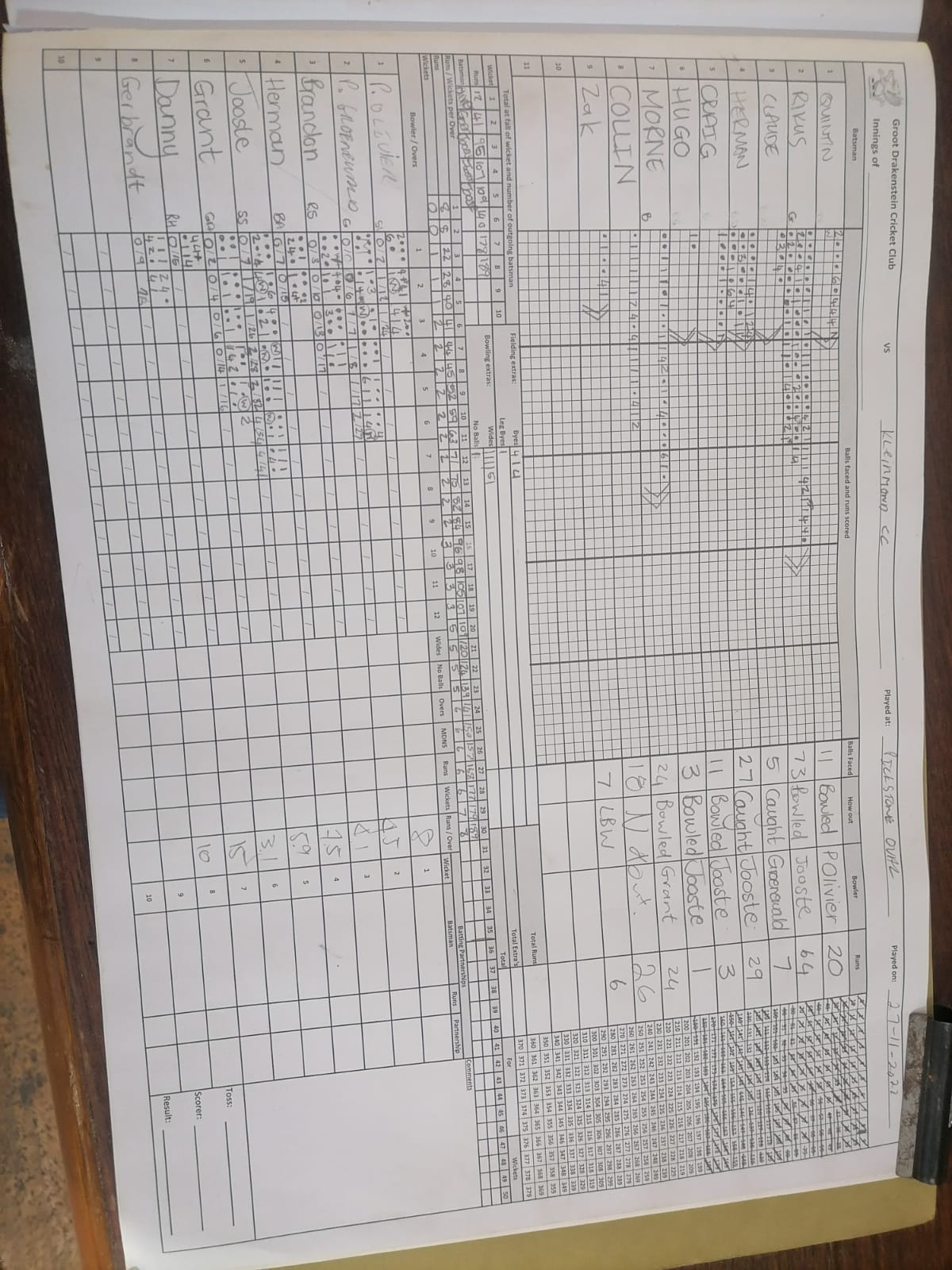 Man of the Match: Rikus Walters
Lifesaver: Colin Myburgh/Morne Maritz
Match report by Craig McNaught